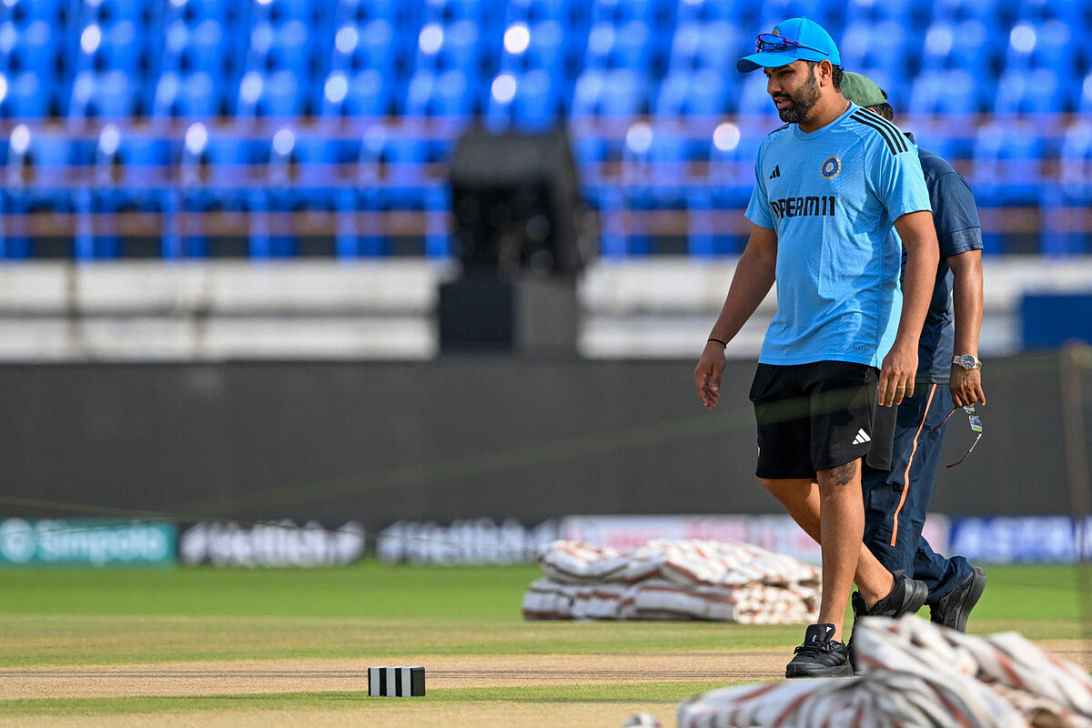 The Indian captain, Rohit Sharma, has stated that he wants everyone to be "fresh" for the forthcoming World Cup, hence India has decided to rest important players for their final one-day international match against Australia on Wednesday.
After India claimed the three-match series in the second game of the one-day international series, Rohit and star batsman Virat Kohli will return for the third ODI in Rajkot. Both of them had been given time off for the previous two matches.
While Mohammed Shami, Hardik Pandya, and Shardul Thakur have all returned to their respective homes, Shubman Gill has been given the day off for Wednesday's encounter. Axar Patel is continuing to make progress in his recovery from a hamstring injury.
India, the reigning Asian champions, defeated Australia by a score of 99 runs to take a commanding 2-0 lead in the series. KL Rahul served as the stand-in captain for India and led the team to victory.
"We have got only 13 players to choose from and there is a bit of viral (sickness) going around in the team," Rohit told reporters on the eve of their final ODI before the World Cup begins on October 5.
It is essential to focus on the players' health and safety during the next couple of weeks. We want everyone to enter the World Cup in peak physical condition.
After defeating Sri Lanka in the final of the Asia Cup, India were proclaimed champions of the tournament, and their victory over Australia sent them to the top of the ODI rankings.
"I am very happy with the last 10 ODIs we played, a lot of guys came into form scoring lots of runs and the bowlers taking lots of wickets," Rohit added. "I am very happy with the results."
"Guys who have recently returned from injury have shown that they are in top shape in the most recent games."
In the second game of the series against Australia, which took place on Sunday in Indore, senior spinner Ravichandran Ashwin collected three wickets.
According to a number of reports in the Indian media, Ashwin is the most likely candidate to take Patel's spot in the World Cup squad.
Although Rohit lauded Ashwin, he did not commit to making any changes to the team, and there is still time for alterations to be made before Thursday.
"Ashwin has got the class, he has got the experience of playing the sport, and he has no problem handling the pressure," Rohit remarked.
It's simply that he hasn't participated in a lot of one-day internationals over the past year or so. We got to see how brilliantly he bowled in the most recent two of matches. "He's got a lot of tricks up his sleeve," he added about the other person.