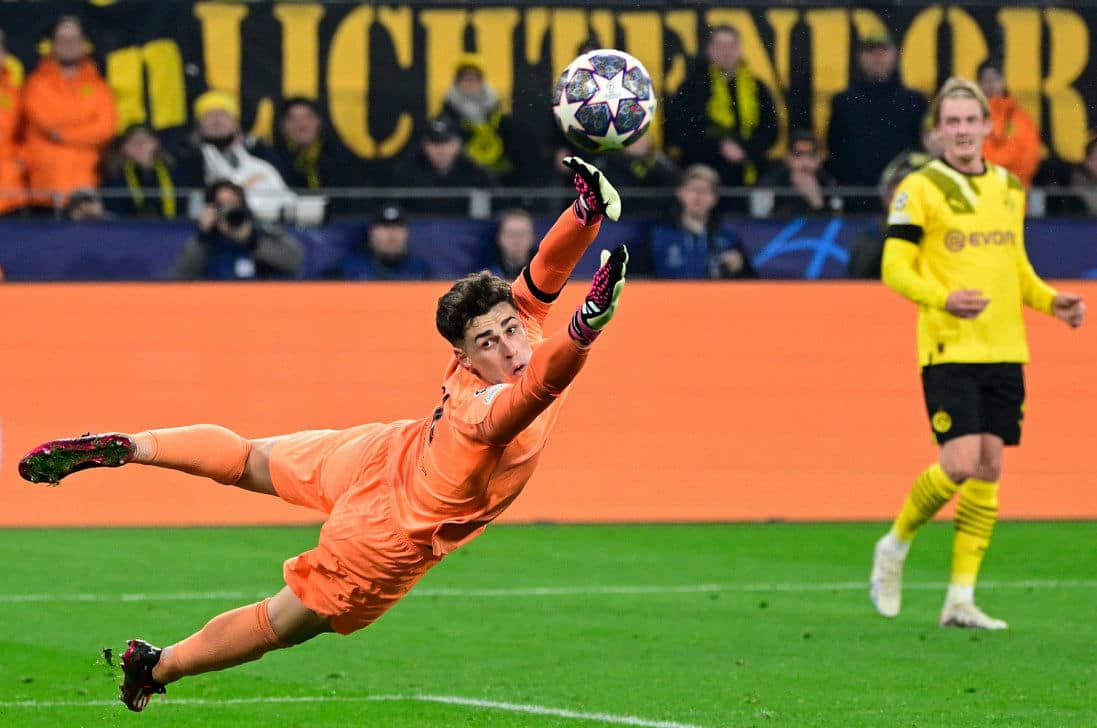 Kepa Arrizabalaga, a goalie for Chelsea, will play for Real Madrid on loan for the rest of the season. He will replace Thibaut Courtois, who is out with an injury. The two teams announced the deal on Monday.
"Real Madrid and Chelsea FC have agreed to loan player Kepa Arrizabalaga until June 30, 2024," the Spanish club said in a statement.
Courtois, a star player from Belgium who is 31 years old, will miss most of the season because the anterior cruciate ligament in his left knee tore.

Kepa, who is 28 years old, was close to moving to Bayern Munich, but he will instead go back to his home country of Spain.
Jan-Christian Dreesen, the head of Bayern's board, said on Sunday that the Bavarian club was thinking about offering Kepa "today or tomorrow." However, Real Madrid has now made an offer. Since Kepa is Spanish, it's natural for him to accept it.
The goalkeeper who used to play for Athletic Bilbao almost joined Real Madrid in 2018. Instead, he signed with Chelsea for £71 million ($90 million) and won the Europa League in his first season.
In 2021, the Spaniard also helped Chelsea win the Champions League, the UEFA Super Cup, and the FIFA World Club Cup.
But Kepa lost his Chelsea spot to fellow Spaniard Robert Sanchez at the start of this season. The summer signing from Brighton played in Chelsea's 1-1 draw with Liverpool on Sunday, the first game of the season.
"The club wishes him well for the season ahead in Madrid, where he will work with former Chelsea head coach Carlo Ancelotti," the Blues said in a statement.