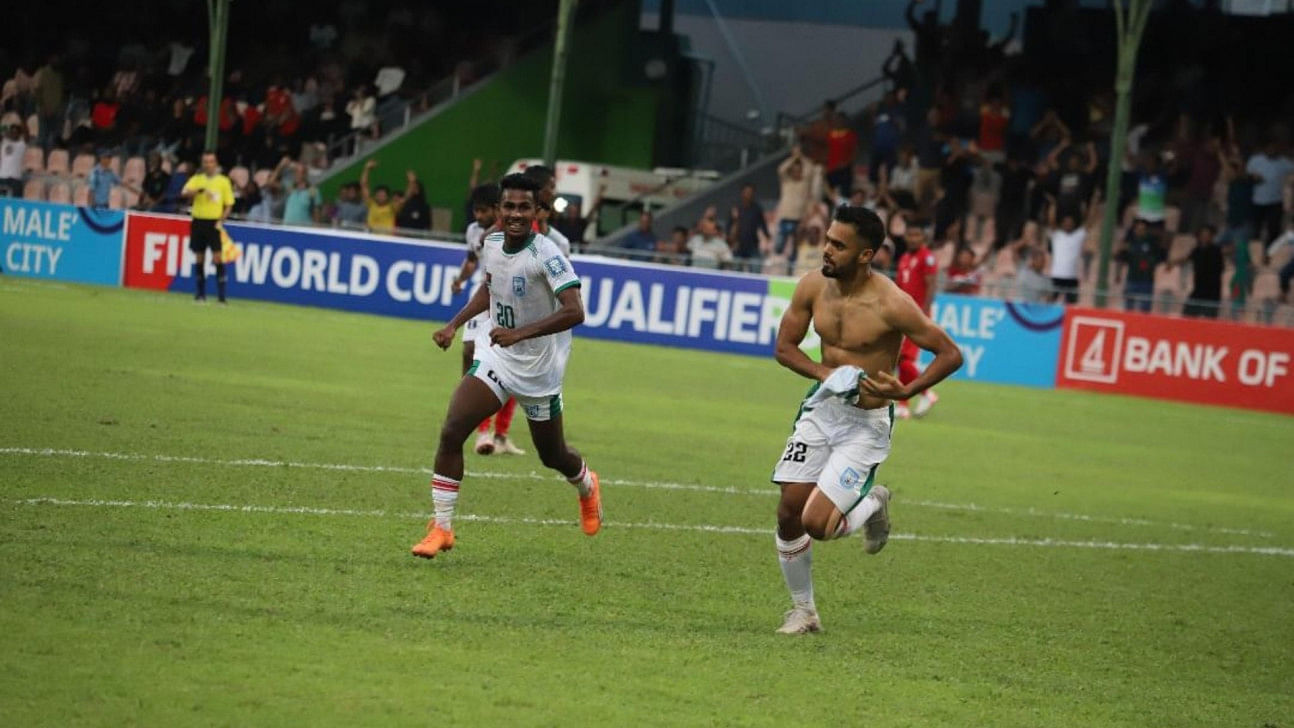 Both forward Rakib Hossain and defender Saad Uddin will not be able to play when Bangladesh hosts Lebanon on November 21 in their second World Cup qualifying game at the Bashundhara Kings Arena.
Australia beat Bangladesh 7-0 in their first game in Melbourne on Thursday. They will now host Lebanon, who were held scoreless by Palestine in the other group match on the same day.
Both the Bangladesh and Lebanon teams are now in Dhaka. The Bangladesh team got here last night after a long trip from Australia, and the Lebanon team got there earlier this morning.

Both Rakib and Saad got yellow cards in the game against Australia. They are very important to the team. They had also been shown yellow cards last month in the qualifying match against Maldives.
According to FIFA rules, punishments from the playoff round will also apply in the group stage. The Bangladesh team management found out about this through an email from FIFA when they arrived in Dhaka on Friday night.
Because of the bans, coach Javier Cabrera won't be able to salvage a win against Lebanon after a disappointing start to the season.
The last time Bangladesh played Lebanon was earlier this year in the SAFF Championship. Lebanon won 2-0.