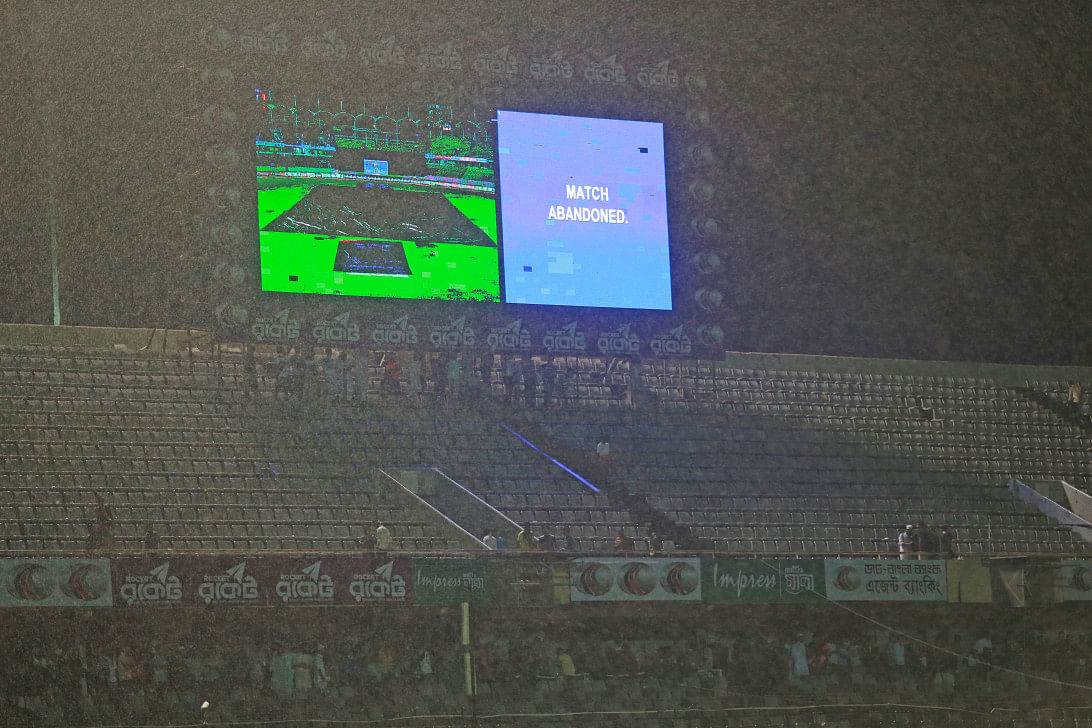 At the Sher-e-Bangla National Cricket Stadium on Thursday, the first ODI between Bangladesh and New Zealand was canceled due to rain.
The fifth over of the innings and the 34th over of the innings both saw disruptions before the announcement.
Liton Das, the captain of Bangladesh, sent New Zealand in to bat first, and they were at 136 for five.
Will Young opened the scoring for the visitors with a fifty off 91 balls and 58 runs, but Mustafizur Rahman, a left-arm pacer, was the best bowler of the group with three Blackcaps wickets.