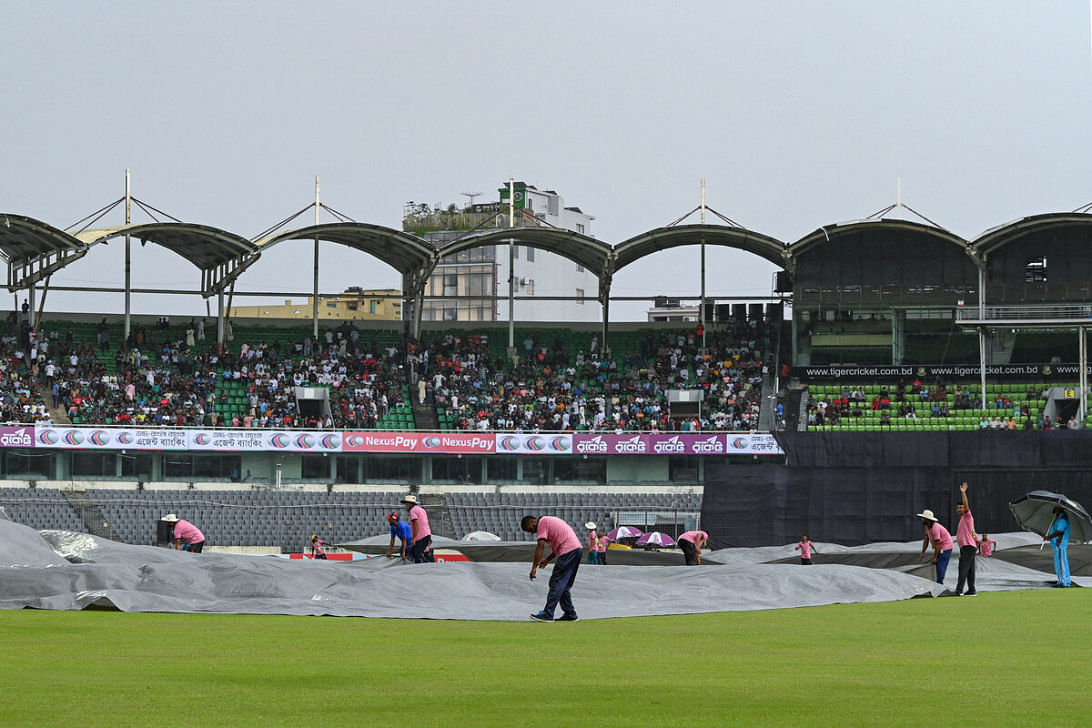 At today's Sher-e-Bangla National Stadium in Dhaka, the first ODI of the three-match series between hosts Bangladesh and New Zealand was cut short by rain.
After being sent to bat, New Zealand was 9 for 0 after 4.3 overs. The Tigers began with Mustafizur Rahman and Tanzim Hasan Sakib, who used the circumstances and playing surface to their advantage as they bowled with excellent rhythm.
After losing all seven games against the hosts in the previous two series in 2010 and 2013, the Black Caps are aiming to win their first ODI series in Bangladesh in fifteen years.
On September 23 and 26, the second and third ODIs will take place on the same field.
This series will be the last one for both sides before the World Cup begins on October 5 in neighboring India.