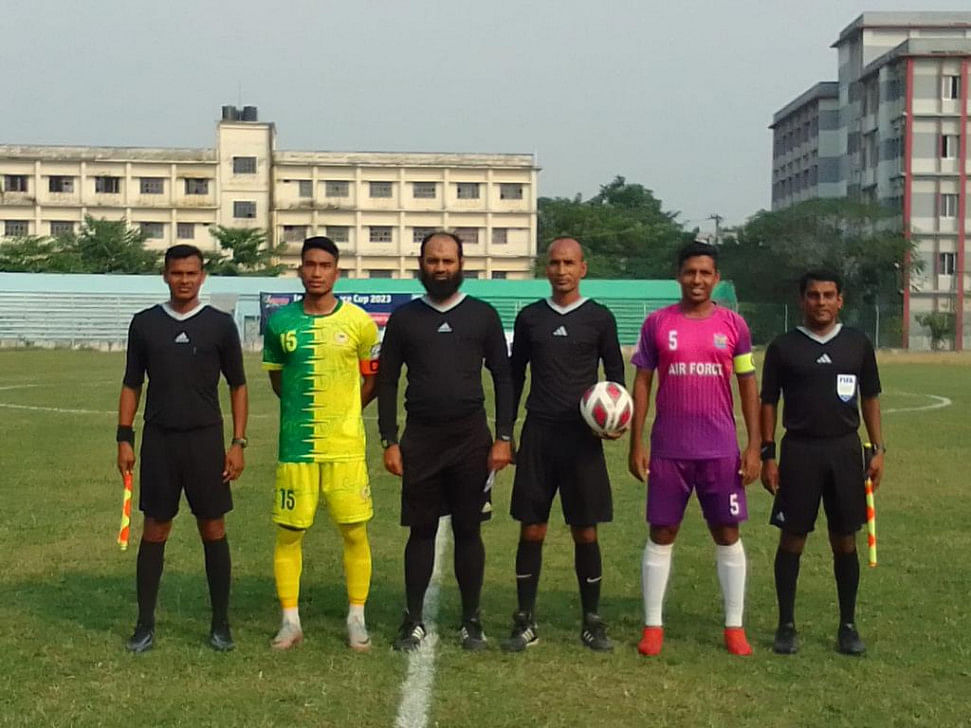 In their third and final group game on Friday in Munshiganj, Rahmatganj MFS beat Bangladesh Air Force FT 4–1. This kept their chances of making it to the Independence Cup quarterfinals alive.
As a result, Rahmatganj tied with second-placed Sheikh Russel KC in the four-team group for points. Both teams had four points and the same goal difference, but Sheikh Russel KC had played one less game. Rahmatganj will be counting on Abahani to beat Sheikh Russell in the last game of Group B on Saturday so that they can move on to the next round.
At Birshreshtha Shaheed Flight Lt Matiur Rahman Stadium, Jewel Mia gave the losing Air Force a 32-minute lead. However, Air Force could only hold on to the lead for one minute.

Murad Hossain evened the score, and right before halfway, Samin Yasar gave Rahmatganj the lead.
In the 55th minute, Samin scored again to make the lead bigger. Then, Air Force's Abbas Sattar was sent off for getting his second yellow card in eight minutes. After the win, Rofiqul Islam scored a goal in extra time to seal the deal.