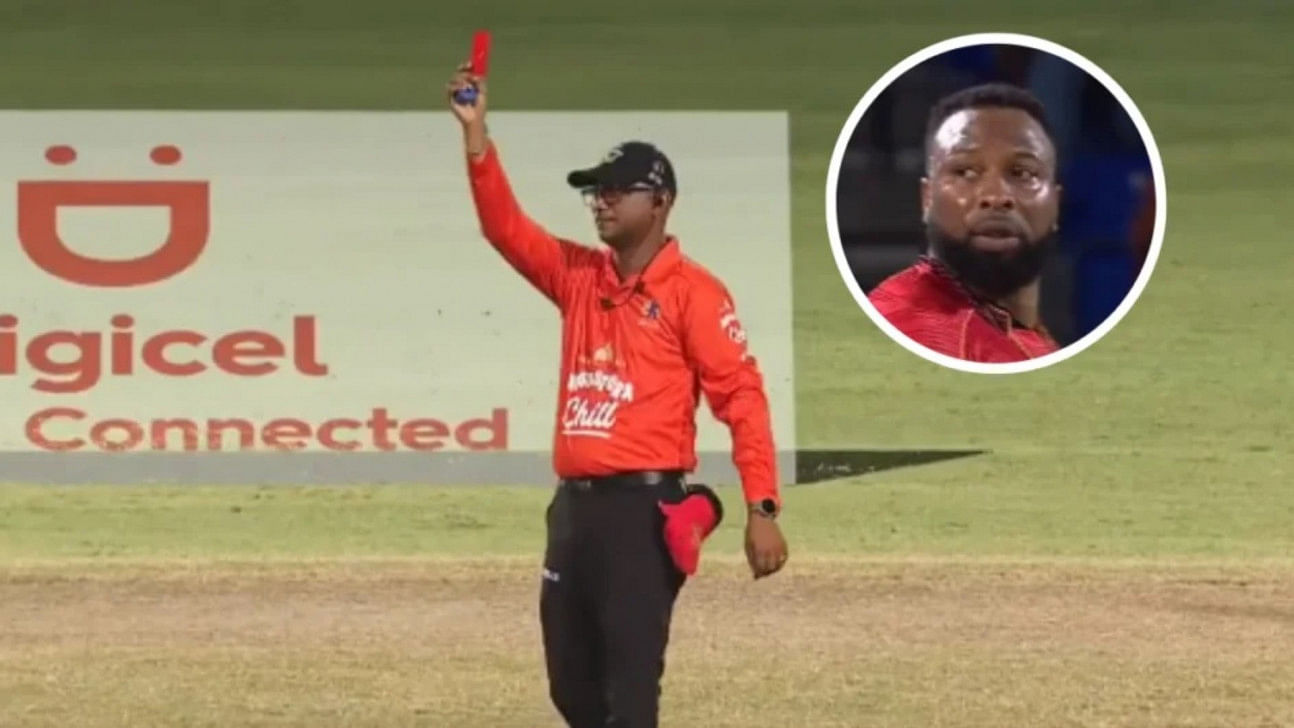 The first red card issued in the Caribbean Premier League to Kieron Pollard's Trinbago Knight Riders team was deemed "absolutely ridiculous" by the former West Indies skipper.
Due to a sluggish over-rate against the St Kitts and Nevis Patriots on Sunday, Trinbago were forced to field with only 10 players, including just two beyond the 30-yard circle.
The red card rule was implemented by the CPL as part of fresh attempts aimed at accelerating sluggish over-rates.
With just three fielders left in the outfield after the penultimate over, Pollard was initially compelled to bring another fielder up from the boundary for the 18th over.
Sunil Narine, a spinner, had to leave the field since his side was still running under the needed rate going into the last over.
The hard effort that everyone has put in will be lost, to be honest, Pollard remarked.
"We are treated like pawns and will do as instructed.
"We'll play as quickly as we can. It is absurd to be penalized for 30 to 45 seconds in a competition like this.
Despite Trinbago's Dwayne Bravo losing 18 runs in the Patriots' last innings, it was hardly a game-changing over.
With 17 balls remaining, Pollard, Nicholas Pooran, and Andre Russell quickly surpassed a 179-run goal.