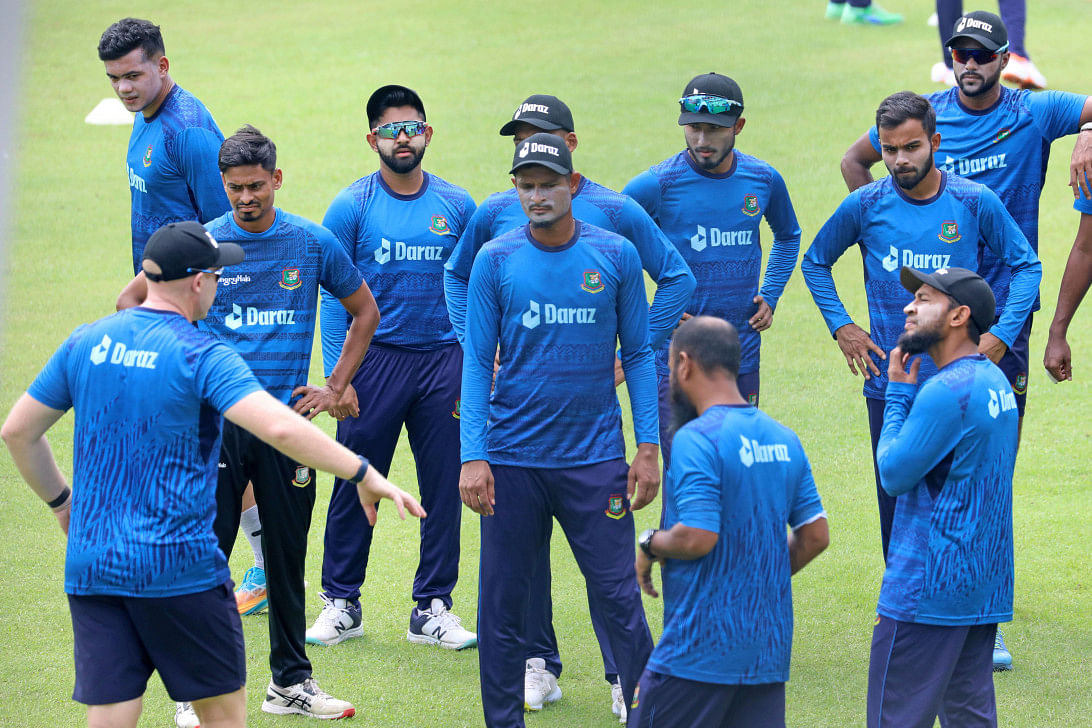 The Bangladesh national team finished four days of training behind closed doors in Mirpur on Thursday. They did this to get ready for the upcoming Asia Cup.
People say that training sessions needed to be held behind closed doors so that opponents couldn't get detailed information from video tape, but the real goal was to make sure the sessions were comfy.
The team's management had asked for these meetings to happen behind closed doors, away from the public eye. The most important part of these lessons on August 13, 14, 16, and 17 was training for match scenarios. On August 12, training for a "match scenario" was done in front of the public.
The media's attention is at an all-time high, and every detail, no matter how small, is used to make material. This makes the players feel awkward about how they act, even during sessions.
Closed-door meetings are used a lot in sports today.
"It's not like they're doing something that can only be done in private. When so many media outlets focus on small things, it can make the players feel awkward. A member of the team's managers told The Daily Star, "I think the players are happy."
The team's management is also thought to be happy with the situation, since players were put in different situations during match-scenario training and their responses could be used against them. This time, things like the Super Over scenario were added. The ways that hitters, bowlers, and fielders do their jobs were also shown in detail.
It is thought that more of these meetings could be set up in the future. After two days of rest, the players will start the second part of their camp on August 20.