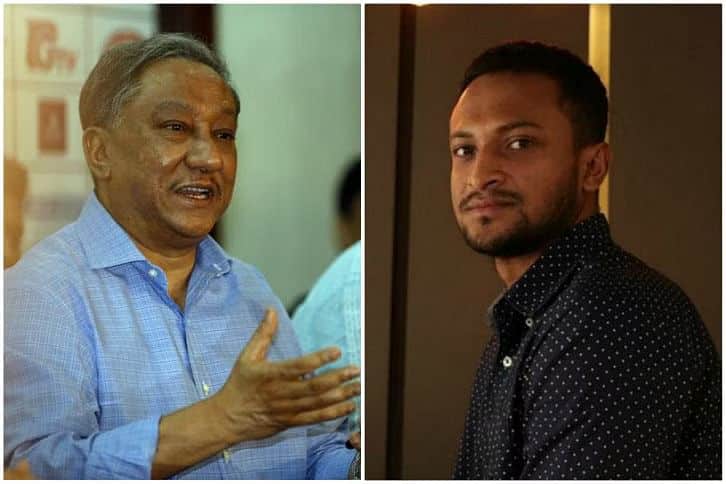 The head of the Bangladesh Cricket Board, Nazmul Hassan Papon, said that he would talk to Shakib Al Hasan about which forms the player wants to lead. This came after it was announced that Shakib will lead Bangladesh in both the 50-over Asia Cup and the 50-over World Cup.
Shakib has been given this job because Tamim Iqbal had to step down because of an injury. Shakib is already the captain of the Test and Twenty20 teams.
Friday, Papon told reporters at his home that it would be hard for Shakib to keep being captain in all three forms.
"I think it will be hard for him to lead in three different kinds of sports. "I can't say anything about this until I talk to him about it," Papon said.
"It's one thing if he says he wants to be captain in one way. He could say that he wants to be captain in both white ball and red ball. Then it's something else. He might even say that he is at ease as captain in all three of these situations. So we want to talk with him first, and then the board will make a choice.
"But I think he might be under a lot of pressure if he wants to be captain in three formats, given how many games we have coming up," the board head said.