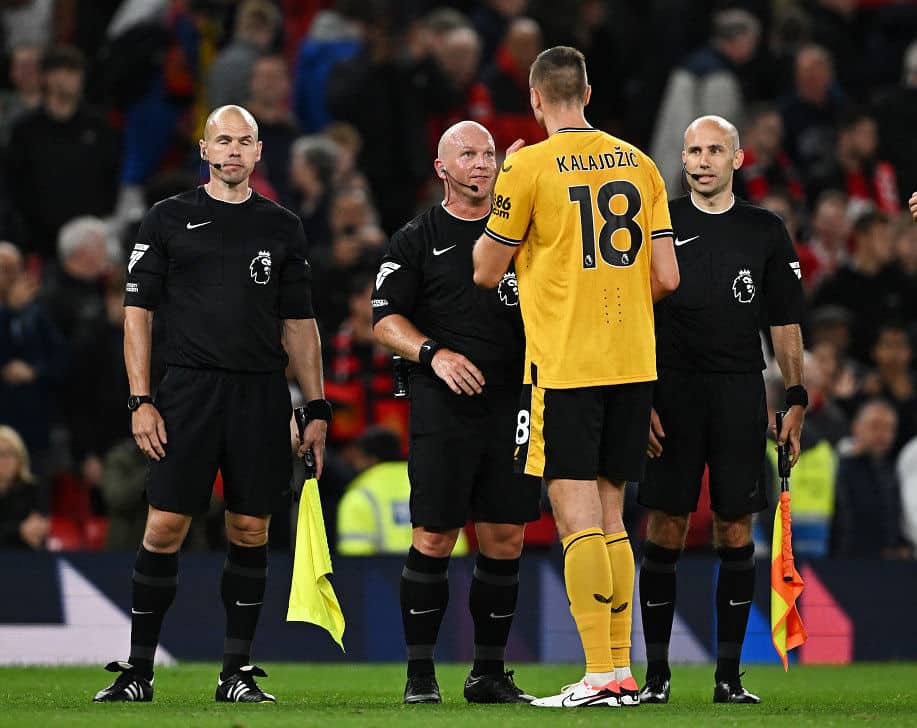 This weekend's Premier League games will not be officiated by Simon Hooper, Michael Salisbury, or Richard West. This is because Wolverhampton Wanderers did not get a penalty when they lost to Manchester United on Monday.
Wolves thought they should have gotten a penalty when United goalie Andre Onana ran into Sasa Kalajdzic while trying to stop a cross.
Wolves lost the game by a score of 1-0. Hooper was the judge on the field, and Salisbury and West were in charge of the VAR system.

Gary O'Neil, the manager of Wolves, said that the refs' decision not to give a penalty kick showed a gray area in the way VAR is used. He also said that officials boss Jon Moss had apologized to him for the mistake.
"Jon Moss said it was a clear penalty and should have been given," O'Neil told reporters. "Fair play to him, he apologized."
"…But good play to Jon for coming out and saying it was a clear and obvious mistake. He couldn't believe the on-field judge didn't give it and can't believe VAR didn't step in.
"Actually, it probably made me feel worse, since you know you're right. I was told live that they didn't think it was a clear mistake."
Salisbury was also taken out of a round of games in April after Brighton & Hove Albion lost 2-1 to Tottenham Hotspur and didn't get a spot.