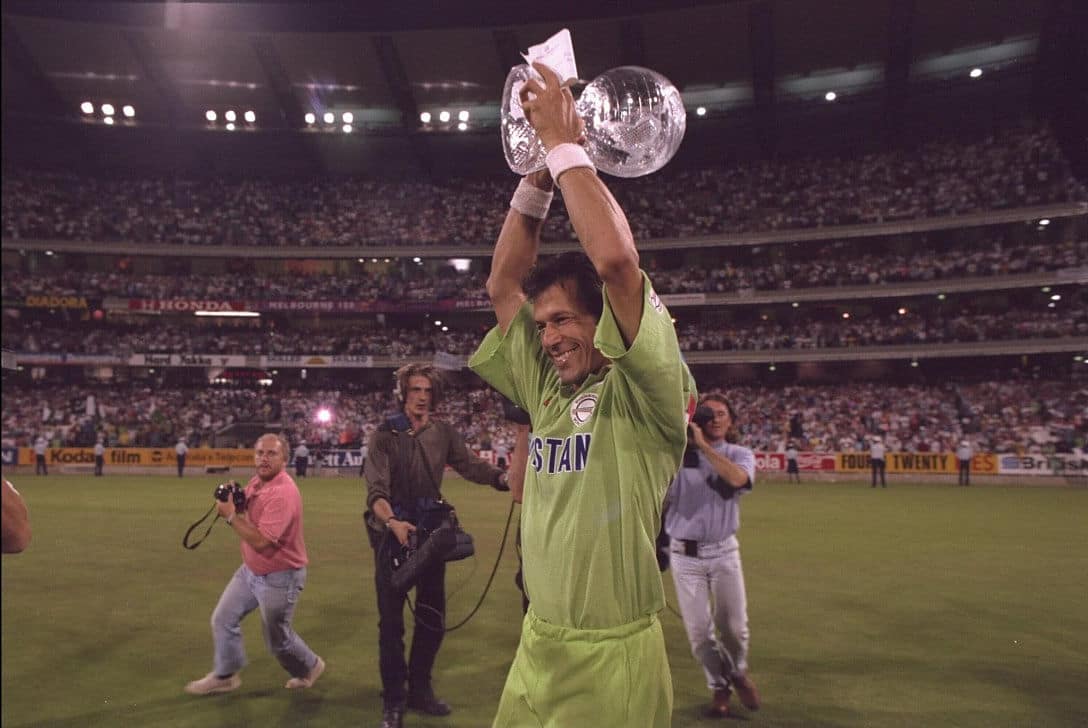 The Pakistan Cricket Board (PCB) made a tribute film for Pakistan's Independence Day on Monday, but Imran Khan was nowhere to be seen in it.
Khan was a big reason why Pakistan won their first and only ODI World Cup, but the PCB left out the captain who led the team to victory.
Khan retired from cricket and went into politics. He is often thought of as one of the best all-around players in cricket history.
He started the Pakistan Tehreek-e-Insaf (PTI). From 2018 to 2022, he was Pakistan's 22nd Prime Minister. In 2022, he was kicked out of office after a vote of no-confidence was passed. Since he was kicked out of office, he has been hit with about 150 lawsuits, and in May he was arrested on charges of corruption.
He was also given a three-year jail term and told he couldn't run for public office for five years.