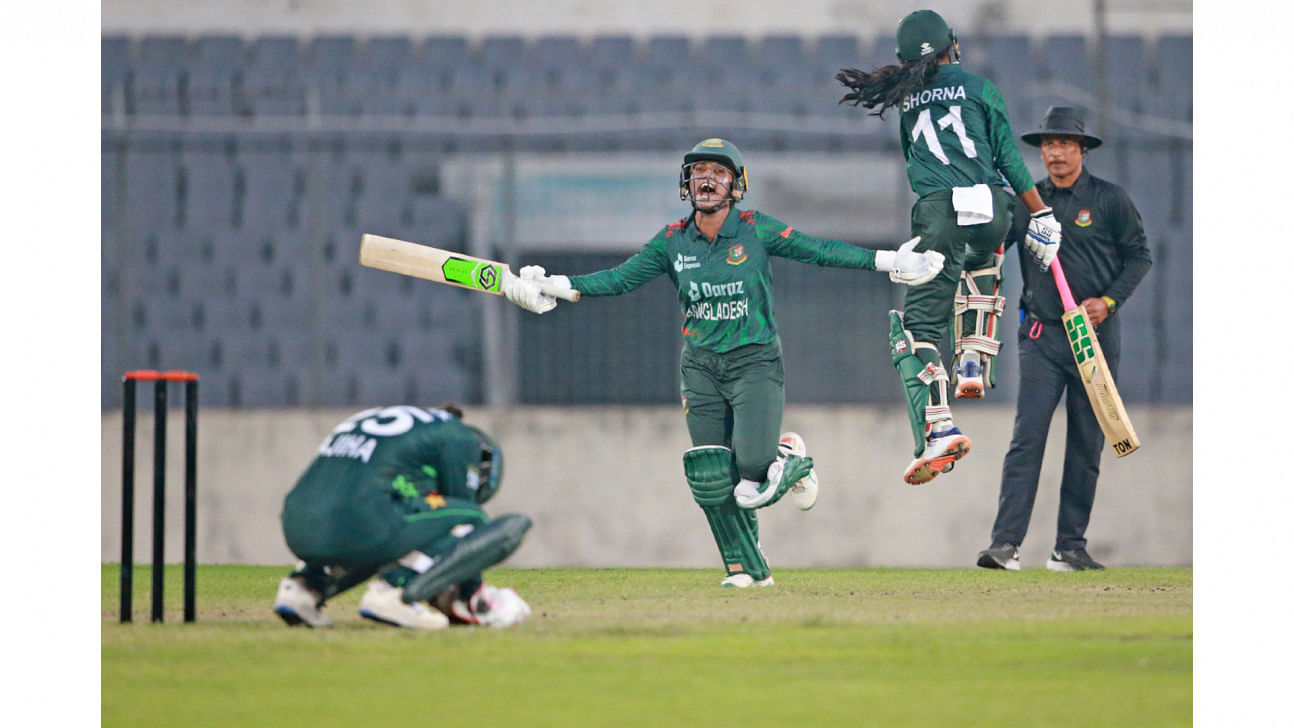 Nigar Sultana Joty, the captain of Bangladesh, joked that she didn't want to see any more Super Overs after Bangladesh beat Pakistan in the second one-day international of the three-match series yesterday at the Sher-e-Bangla National Cricket Stadium in Mirpur.
Nigar and his team won the game in a thrilling Super Over, where they chased down eight runs. The captain hit the winning runs with a lofted drive down the ground when Bangladesh needed two runs off the last delivery from left-arm spinner Nashra Sandhu. The win kept the series alive with a score of 1-1. The final game is set for Thursday at the same place.
"I believe this is a huge and instructive event. We could have this happen at a World Cup stage. By trying, learning, and playing, we would know what to do in those kinds of settings. Though, Joty told the press after the game yesterday, "I don't want any more Super Overs."
Best Player of the Game Her 104-ball 54 helped her team get to 169 for 9 in 50 overs. Along with being in the middle of things on the pitch, she also got two stumpings and two run-outs.
"I first saw how the pitch was set up. I'm pretty good at the slog-sweep. The captain said, "When I saw that square-leg was up, I was thinking whether to go over or not." This was how she was thinking at the tense times.
"Then I thought about hitting straight down the pitch because the fielders were spread out." I like to loft the ball, so I went for it when I saw that mid-off was open. It was a risk because I hadn't been able to hit well in the last 50 overs. "I just played straight when I saw the fielder was up," she said.
Sadaf Shamas and Sidra Ameen got Pakistan off to a good start with a 41-run stand before Nishita Akter Nishi and Fahima Khatun, an off-spinner, got rid of them.
Bangladesh has three leg-spinners, and Rabeya Khan was one of them. She got rid of three of Pakistan's first five batters, including captain Nida Dar, who made 27 runs off of 47 balls, to bowl out Pakistan for 169 with one ball to spare, sending the match to a Super Over.