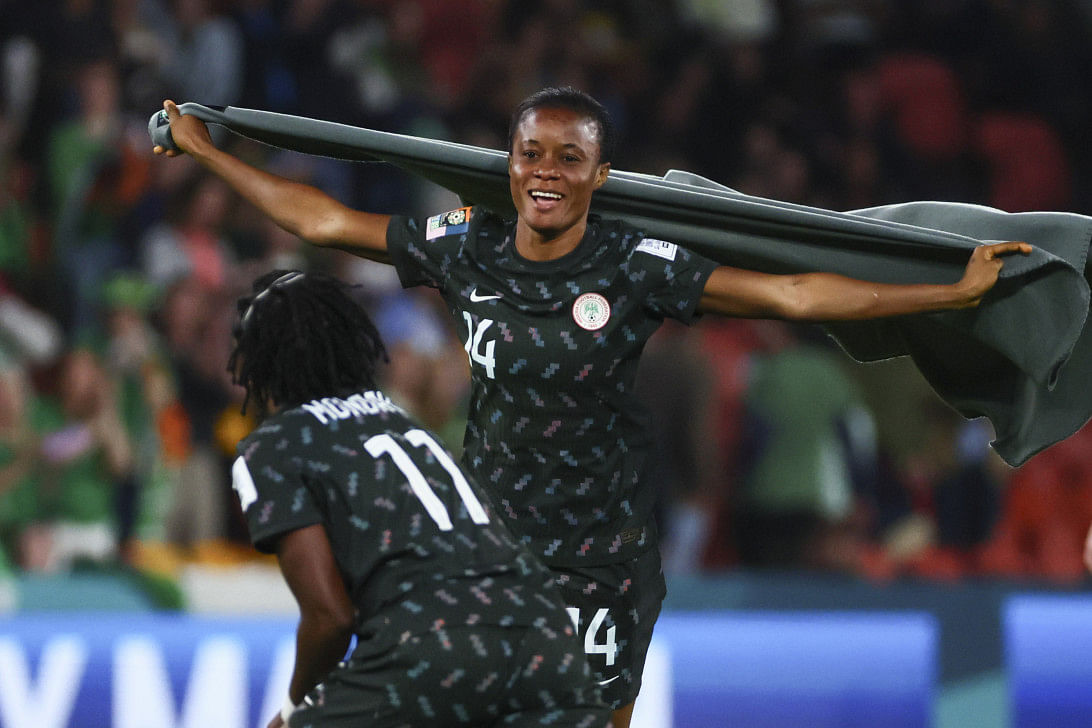 On Monday, Nigeria secured their spot in the round of 16 for the Women's World Cup by playing Ireland to a scoreless draw, which allowed them to finish in second place in Group B, behind the co-hosts Australia.
They will now compete against the winners of Group D, which will very certainly be England, the current champions of Europe.
The Nigerians overcame a poor first half to get the draw they need and advance to the knockout round of the competition for just the third time in nine tries. On their last trip to Brisbane, the Nigerians stunned Australia with a score of 3-2.

In Melbourne, Australia earned first place in the group after posting a 4-0 victory against Olympic winners Canada.
The Nigerians could not have the same flair that helped them defeat Australia in the previous encounter. This was especially evident during the sloppy first half, in which they were outfought by an Ireland team that was just fighting for dignity after two defeats.
They had a difficult time breaking through the Irish defensive line, and the lone striker, Asisat Oshoala, seemed like an isolated figure up front.
After grabbing onto a poor backpass from Louise Quinn and finding herself one on one with the goalkeeper Courtney Brosnan, Oshoala had just one opportunity to put her team in the lead during the first half of the match. However, she failed to do so.
However, her effort went wide of the right post, and Ireland were able to escape the predicament unscathed.
In the second half, the Irish seemed to be starting to feel the tempo of the first quarter, which coincided with the Nigerians' much more purposeful start to the half.
Uchenna Kanu attempted to score with a powerful header in the 51st minute, but Brosnan was able to pull off a miracle save to save the goal. The ball bounced strangely in front of the keeper.
After that, Brosnan flung herself into the air in an attempt to throw the ball against the underside of the bar so that it would rebound back into the playing field.
That was the beginning of an all-out onslaught on the Irish goal, but some frantic defence was enough to keep the Nigerians from scoring.
In spite of this, there were only a few shots on goal throughout the encounter, with seven being taken by Nigeria and just four by Ireland, with all of Ireland's attempts coming in the first half.