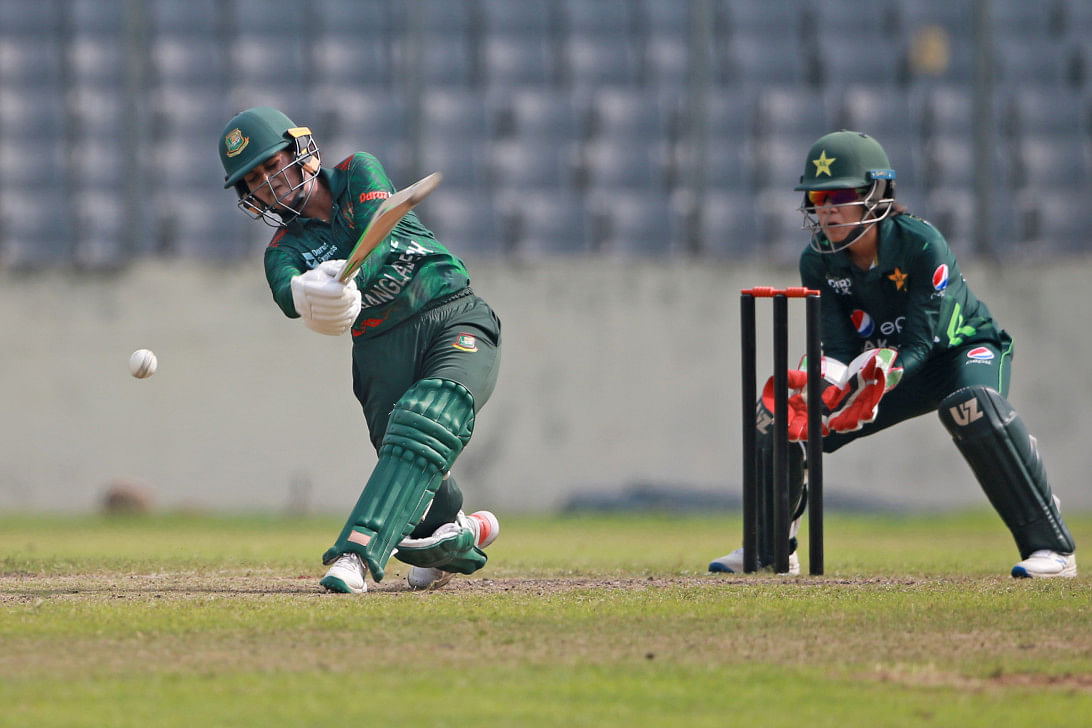 The Bangladesh women's team scored 169-9 against Pakistan in the second Women's ODI of the three-match series on Tuesday at the Sher-e-Bangla National Cricket Stadium in Dhaka. Captain Nigar Sultana got a slow fifty.
The Tigresses won the toss and chose to bat first in a must-win match to keep the series alive. Nigar got 54 off of 104 balls, and Fargana Hoque, the opener, made 40 off of 88 balls.
Sadia Iqbal and Nashra Sandhu, both left-arm spin bowlers, took a few wickets for the guests.
In the first ODI, which they lost by five wickets, they were rolled over for just 81 runs on the same pitch. In the second ODI, they played more responsibly.
When Murshida Khatun (12 off 18 balls) and Fargana batted first, they scored 21 runs together before Khatun was caught by Sadia in the sixth over.
After making 16 off of 35 balls, Sobhana Mostary didn't stay around for long. With 43 runs on the board, the hosts lost their second wicket.
After that, Fargana and Nigar put together the best combination of the innings, scoring 49 runs off 100 balls. This made it possible for a launch in the last few overs.
Fargana was run out at the striker's end on the last ball of the 32nd over. He had hit three fours and the partnership was over.
The charge in the last few overs also didn't happen because Pakistan kept getting wickets one after the other until Nigar was out as the ninth hitter in the last over.