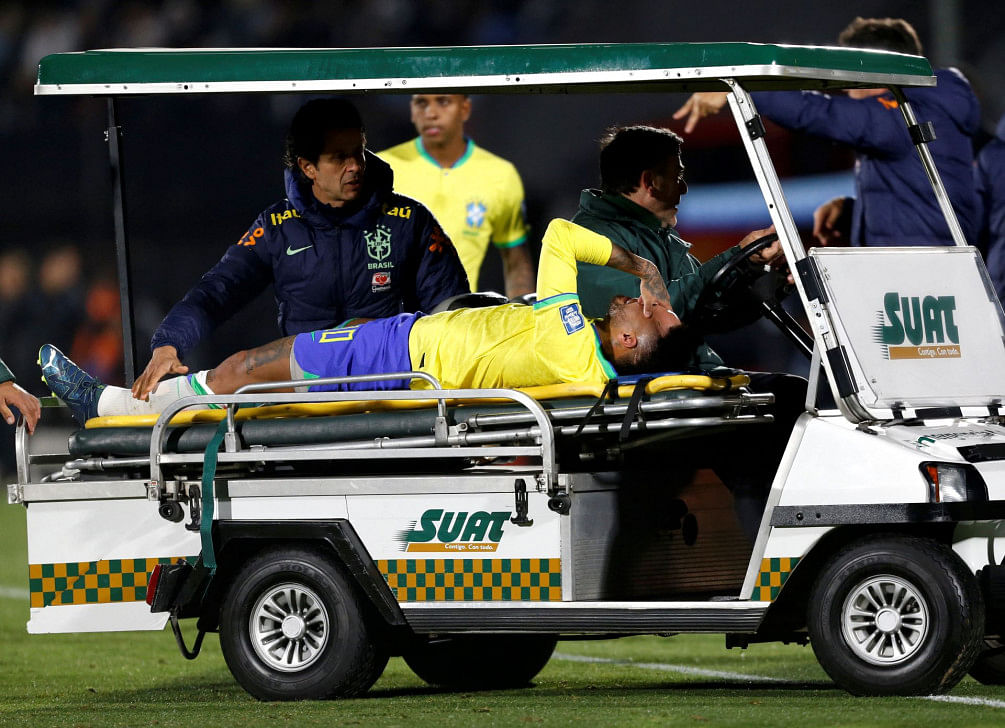 Neymar, a striker for Brazil, departed Tuesday's World Cup qualifier against Uruguay in tears after suffering what appeared to be a major knee injury. The match was a qualifier for the 2026 World Cup.
The final score of the match between Uruguay and Brazil was 2-0.
The player, who was 31 years old at the time, fell to the ground in the 44th minute after Nicolas de la Cruz made a tackle on him from behind. He was holding his left leg in anguish and yelling for medical help as his teammates watched anxiously.

After getting care for a number of minutes, he was transported off the pitch on a stretcher. According to sources close to the Brazil FA, Neymar suffered a serious sprain to his left knee and will be undergoing testing to ascertain whether or not there was any ligament damage.