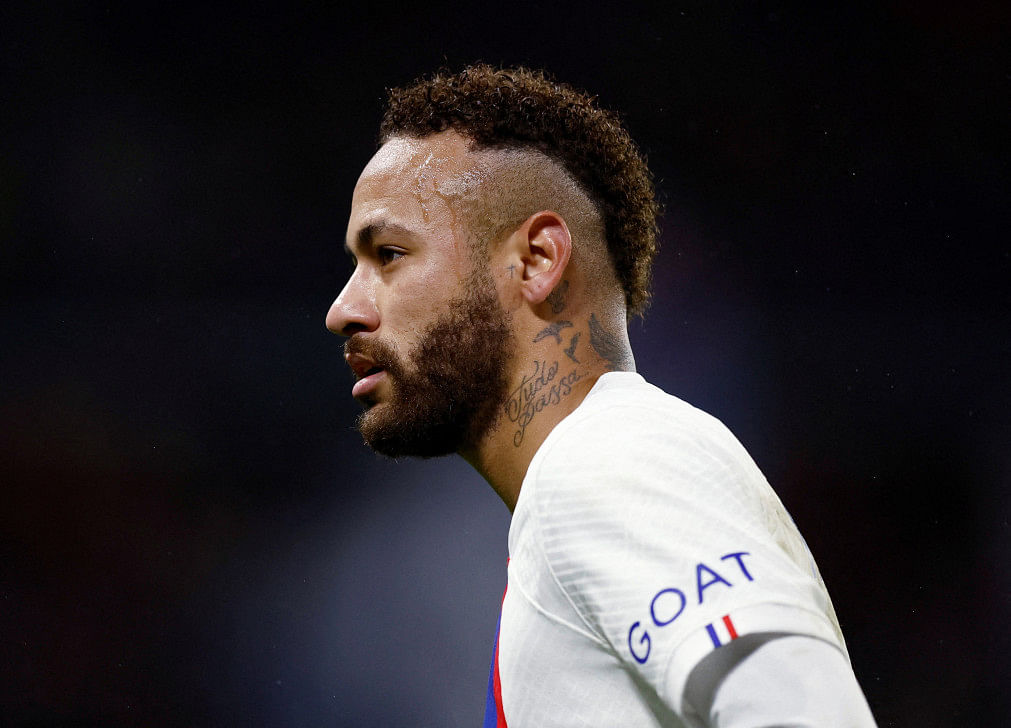 Paris Saint-Germain announced on Tuesday that Brazilian striker Neymar has returned to training with the club, while Portugal left defender Nuno Mendes has ruptured a tendon in his right hamstring. Paris Saint-Germain are the current French champions.
Mendes, who is 21 years old, sustained an injury to his thigh in May. During the summer, he developed a further problem with his hamstring, although it did not occur while he was exercising, according to PSG, which added that he "will remain in treatment for the next few weeks."
Neymar, who is 31 years old and had surgery on his right ankle at the beginning of March, has rejoined the squad.
According to a statement released by PSG, "Neymar is expected to partially participate in collective training this week after having participated in individual training on the pitch the previous week."
On Tuesday, following their respective physical and medical examinations, each player reported to the PSG Campus in Poissy, which is located in the western suburbs of Paris, to participate in group training.
Italian midfielder Cher Ndour, who won the European U19 championship on Sunday, is currently taking some time off, while French World Cup winner Presnel Kimpembe is continuing his rehabilitation from an Achilles tendon injury and is due to return in early August.