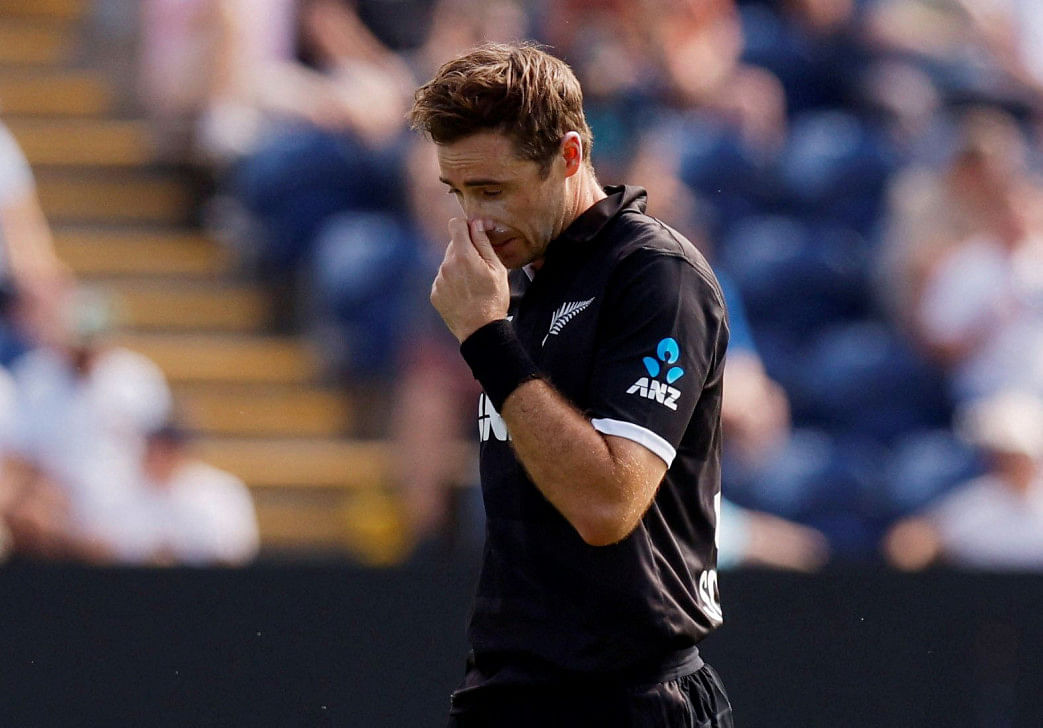 Tim Southee, a pacer for New Zealand, said on Wednesday that his decision to play in the 50-overs World Cup next month would be made after his thumb surgery, which he had for a fracture and dislocation.
Southee's World Cup destiny will be determined early in the next week, after a procedure on Thursday, but New Zealand coach Gary Stead is optimistic the bowler can recover in time.
"We're crossing our fingers that Tim's surgery goes well," Stead said.
According to Stead, Southee, the captain of New Zealand's Test team, will have screws or pins put into his thumb.
"If the surgery goes well, the only thing left to do is make sure Tim can manage the wound and bear the pain when he goes back to training and playing," Stead said.
The coach of the Black Caps expects that Southee will play in their World Cup opener on October 5 in Ahmedabad against England.
The injury happened to Southee last Saturday during the penultimate one-day international of the four-match series as he was losing a catch off England's Joe Root.
The New Zealand player seemed to be in discomfort right away, so he left the field to be scanned but never came back.
In 157 ODIs, the 34-year-old has claimed 214 wickets.
"Tim is undoubtedly a key member of our team and a very experienced individual. Stead said, "We want to give him every opportunity to be a part of this World Cup campaign.
At the ODI World Cup, New Zealand is attempting to make it to the final three times in a row.