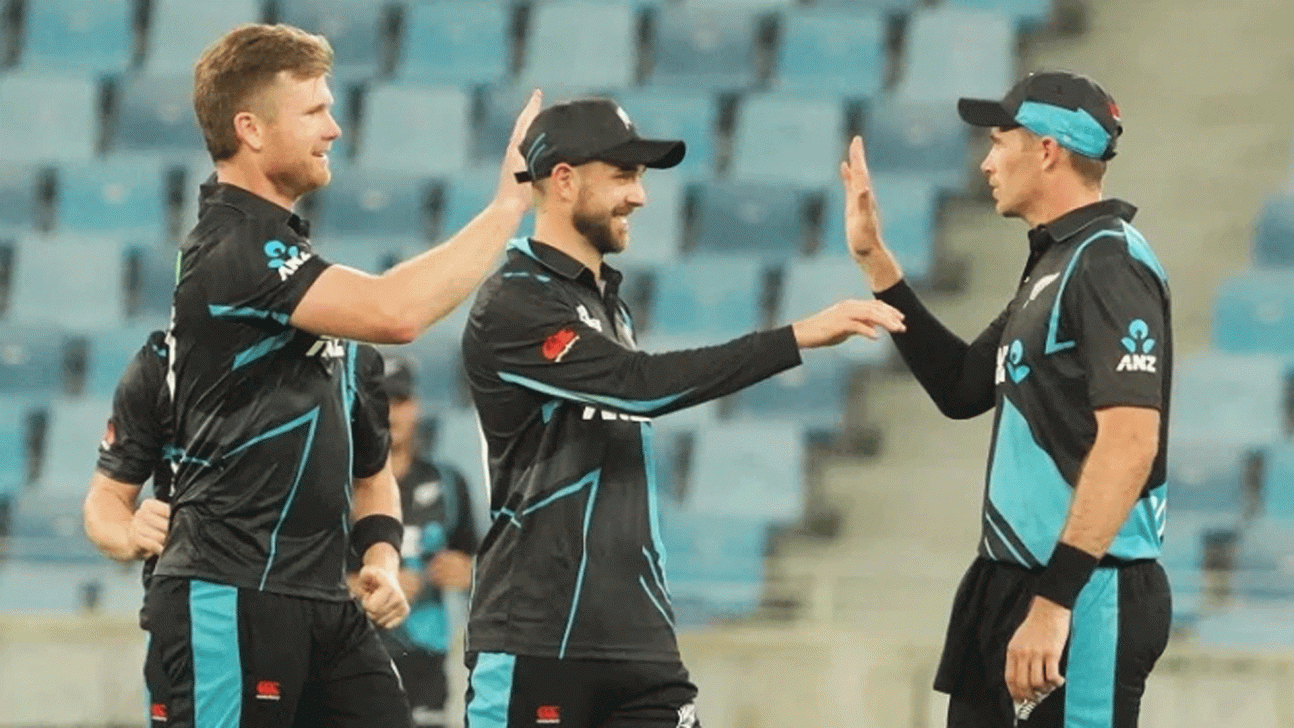 New Zealand beat UAE in the first T20I of the series, which was played in Dubai. Tim Seifert's fast fifty and Tim Southee's five wickets helped New Zealand win. They won by a score of 19 runs.
Even though UAE lost, they put up a good fight against New Zealand.
Before Aryansh Sharma started running fast, they were far ahead of the people chasing them. James Neesham went into the field and took out two UAE players, including Aryansh, to stop them in their tracks.
Southee got the guests off to a great start by taking out two batsmen in two overs. But Aryansh came back with a great comeback on his way to his first fifty.
Southee ended up with a total of five wickets after he went back to get Hameed. Asif, on the other hand, was out because Santner made a great return play.