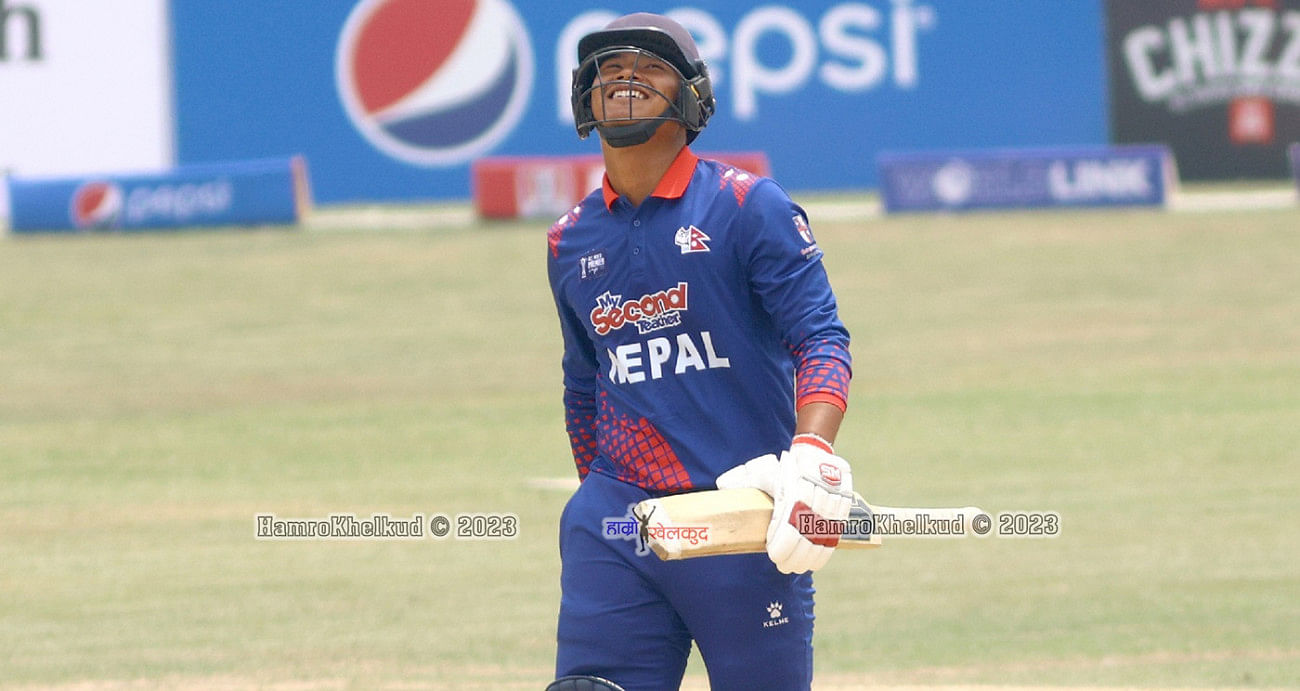 During their match against Mongolia on Wednesday at the Asian Games, Nepal made history by being the first team in the sport's history to score more than 300 runs in a Twenty20 international match.
They scored 314-3 in their 20 overs in Hangzhou, which was more than the previous record of 278-3, which was set by Afghanistan in 2019 against Ireland.
Kushal Malla, who was batting third at the time, set the pace for his team by scoring a century off of only 34 balls during a Twenty20 international.
Malla's score of 137 not out off of just 50 balls was faster than the previous record, which had been set by South African David Miller in 35 balls against Bangladesh in 2017. Malla went on to finish the match with an unbeaten score of 137. He had 12 sixes and eight fours in his batting average.
At the Zhejiang University of Technology Pingfeng Cricket Field on a bright and sunny morning, Nepal's batting lineup was on fire, with captain Rohit Paudel smashing 61 runs off 27 balls, including six sixes.
But it was Dipendra Singh Airee who concluded the batting in spectacular manner against the helpless Mongolian bowlers. He blasted a barely believable eight sixes on his way to an unbeaten 52 off of 10 balls. The Mongolian bowlers had no chance.
He reached his fifty off just nine balls, which is another world record. This achievement beat out India's Yuvraj Singh's feat against England in 2007, which took 12 balls.
The 26 sixes that Nepal hit in their innings set a new record, surpassing the 22 that Afghanistan hit against Ireland.
At the Asian Games a week ago, the Mongolian women's team bowled out for just 15 and were eliminated from competition. Mongolia's men's squad was removed for just 41.
The winning margin of 273 runs that Nepal achieved in their Twenty20 international match set a new record for runs scored.
It was more than the difference of 257 runs that the Czech Republic had against Turkey in 2019.