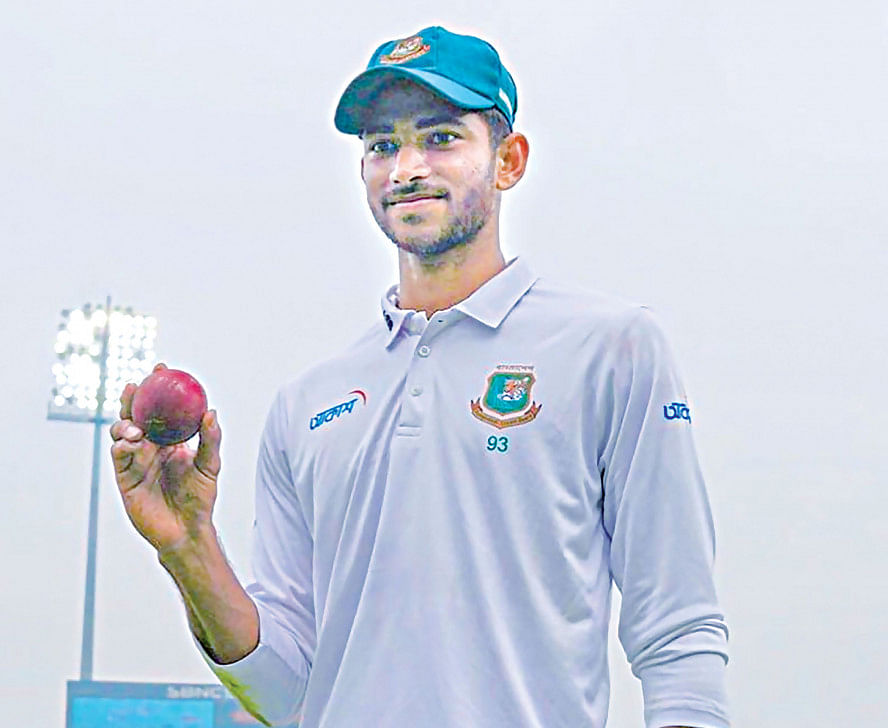 There was a tier 2 match today at Sylhet International Stadium, and Chattogram Division beat Barishal Division by 300 runs. It was the third round of the match. The spin bowler Nayeem Hasan got a fifer, which helped his team win.
As of the start of day four, Barishal was 21 for 2 with 354 runs needed to win. They were out for only 54 runs in 40 overs, though, thanks to Nayeem's 5 for 21. He was named star of the match because he took eight wickets. He had played 15 first-class fifers.
Two fast bowlers, Fahad Hossain and MD Ifran Hossain, got out for Chattogram. Dadul Haque got runs in the game too. First, he scored 81 runs, and then in the second, he scored 84 runs.
At the Sheikh Kamal International Cricket Stadium in Cox's Bazar today, they played a tier 1 match. The score was tied at the end.
Dhaka Metro scored a big first innings score of 601 runs, which Sylhet answered with 494 runs before being out. Shadman Islam scored 250 runs and Naeem Islam scored 221 runs. Both got two tonnes. Sylhet was at 348 for 6 at the start of Day 4, but Abu Jayed Rahi hit 69 at number 9 to help them get to the score.
Mohammad Naim Sheikh hit 60 and Zahiduzzaman Khan hit 50. The score was tied at 113 at the end of the third day. Dhaka Metro was still in the game.
As of yesterday, they beat Rangpur Division by 10 wickets in Rajshahi to stay on top of Tier 1. In Sylhet, Khulna Division beat Rajshahi Division by a score and 109 runs to stay on top of Tier 2.