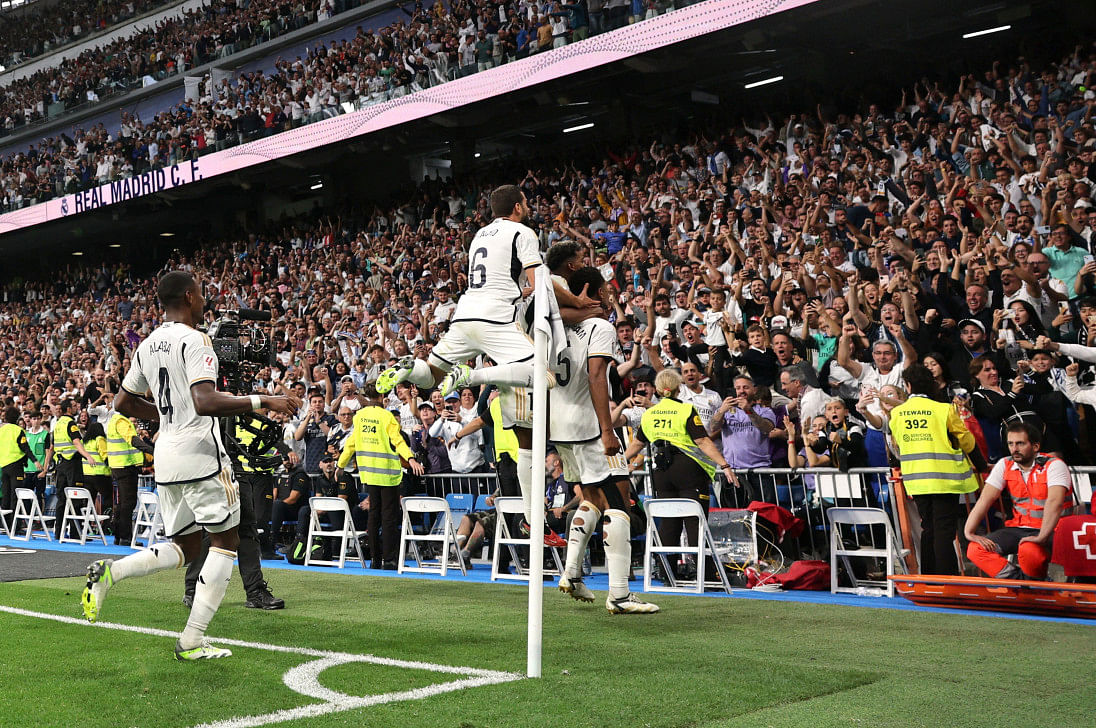 Jude Bellingham said that after hearing Real Madrid supporters serenade him with The Beatles' "Hey Jude" on Saturday, his knees were "shaking."
In a derby at the Santiago Bernabeu, the England international scored the game-winning goal for Real Madrid against Getafe in the 95th minute to give his team a 2-1 victory. It was his fifth La Liga goal in four games.
Bellingham told Real Madrid TV, "It's the loudest moment I've heard in a stadium, happily it was for my goal."

"I had chills towards the end when they started singing "Hey Jude."
"I wanted to simply listen to them while standing still. My limbs trembled.
"I understand that I was brought in for these kinds of situations, and I know that I can succeed in them for this team."
Bellingham, who was acquired by Madrid for more than 100 million euros ($108 million) in the summer from Borussia Dortmund, has scored in each of the team's first four La Liga games this year.
After the match, Madrid midfielder Brahim Diaz said, "He's out of the ordinary."
Carlo Ancelotti, the coach of Real Madrid, gave Bellingham high marks for his early success in the Spanish metropolis.
"His goal total is astonishing, but his quality isn't shocking to anyone," Ancelotti remarked, positioning Bellingham in a No. 10 spot behind the attackers.
"He's a great professional who sets a great example for the rest of this group. He picks things up very fast."
Bellingham now stands among a select few players, such as Real Madrid's all-time leading scorer Cristiano Ronaldo, who have scored goals in each of their first four Liga games.
Five of Madrid's eight La Liga goals this season have come from the midfielder, who has filled the vacuum created by the departure of Ballon d'Or winner Karim Benzema.