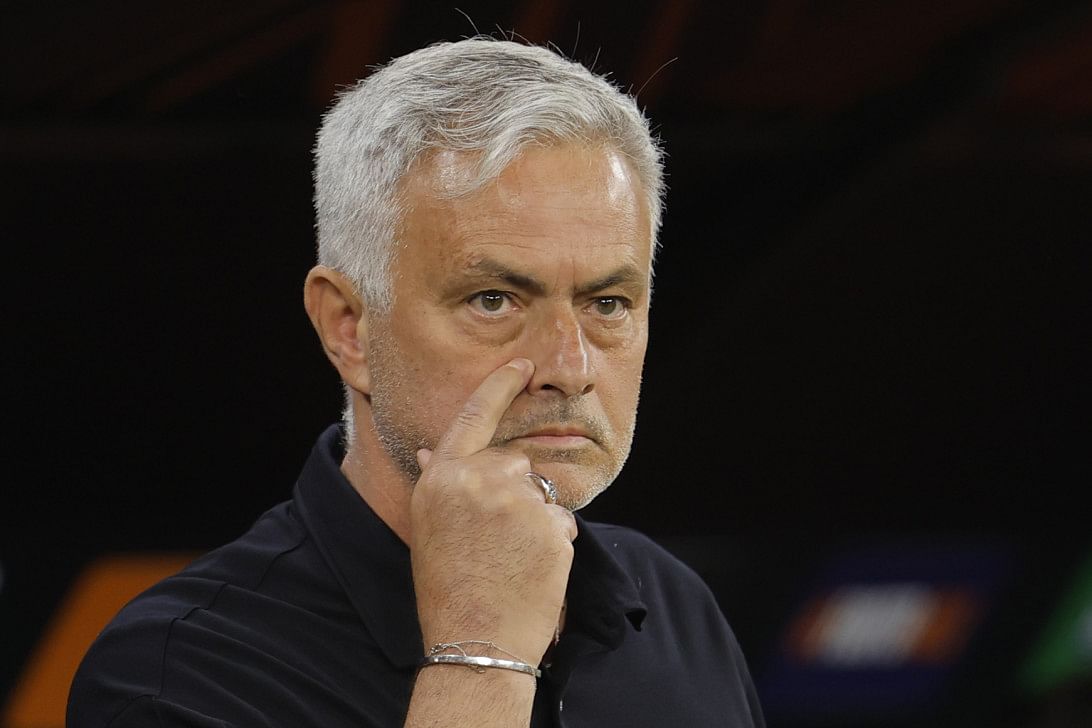 Jose Mourinho cast more doubt on his ability to continue in his role as manager of Roma on Wednesday by stating that he was "too tired" to continue in his role following the excruciating disappointment of losing his first big European final to Sevilla.
After the game in Budapest ended 1-1, the Spanish side won the match on penalties by a score of 4-1. Paulo Dybala scored the first goal of the match, but it was cancelled out by an own goal scored by Roma defender Gianluca Mancini.
Mourinho, who is now 60 years old, had previously triumphed in all five of the major European finals he had competed in before to this one, including the first UEFA Conference League final that he competed in with the Italian team last year.
"I'm too tired to do the job as a trainer, as a spokesman of the club, to fight every time," he stated in the immediate wake of the loss. "I'm too tired to do the job as a fighter."
Mourinho told the media that inquiries regarding his future were "not important at the moment," and he added that he was looking forward to going on vacation at the conclusion of the season.
With one game left, Roma are currently sixth in the Serie A standings.
The Portuguese coach expressed his dissatisfaction with the refereeing during the championship game, stating that he believed a lot of calls were made against his team.
"We felt pressure against a team that has more talent than us," he added. "We were up against some very good competition." "We were defeated in the game, but we kept our dignity."
Even when I was victorious, I never went home feeling as proud as I did tonight. We had also put a lot of effort into our penalty kicks, but we ended up missing two of them. This was a team effort, and not just the fault of the people who took the penalties.
"Congratulations to Sevilla, but also congratulations to all of my players," the coach said after the game. The lads should be able to return home without incident and with a sense of accomplishment for what they have accomplished. These are some of my friends who live in Budapest.