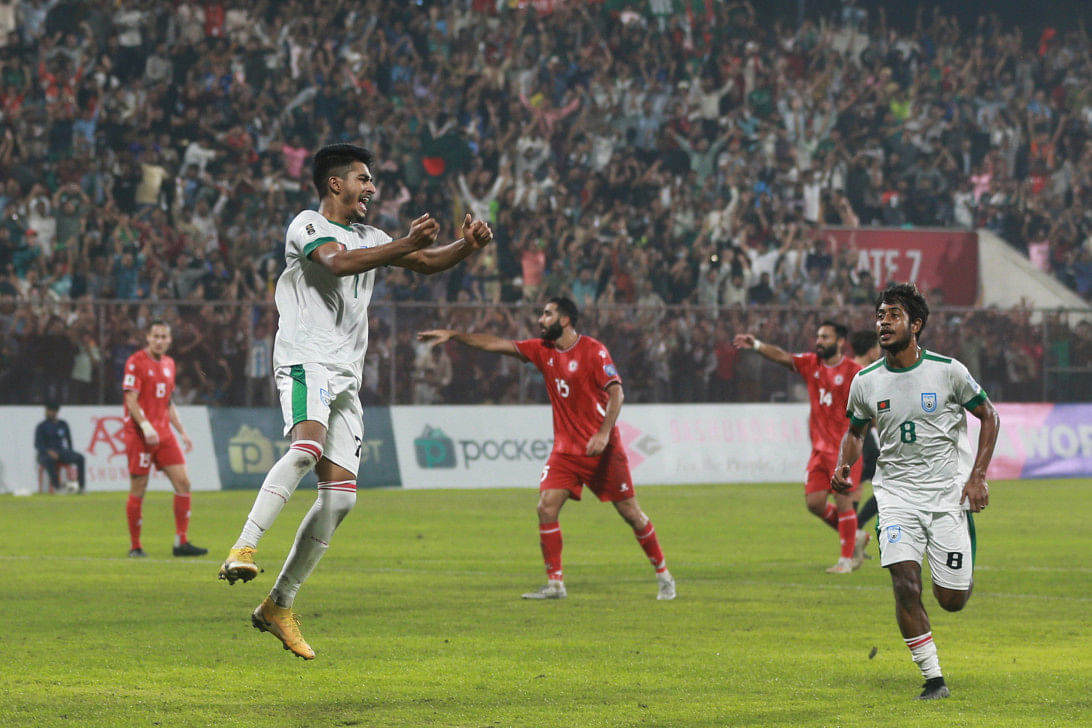 Bangladesh scored a strong long-range goal by Sheikh Morsalin to tie the game 1-1 with Lebanon in their World Cup Qualifiers match today at the Bashundhara Kings Arena. Bangladesh had come back from behind to win.
The 18-year-old forward was starting for the first time since his suspension for behaviour problems. In the 72nd minute, he took the ball in the middle of the other team's half and hit a powerful right-footed diagonal shot that went into the net. The Lebanese custodian could only watch it go in.
The young player scored his fourth goal in nine games for Bangladesh. He had just played the last 17 minutes of last week's 7-0 loss to Australia in Melbourne.

Morsalin's goal made the home team happy in front of a full house. Four minutes earlier, Bangladesh had given up the lead when defender Bishwanath Ghosh failed to clear the ball from the penalty area, and replacement Lebanon forward Osman Majeed scored.
Bangladesh missed a lot of good chances in the first half, but they were really under a lot of pressure after halftime until Morsalin scored a goal.