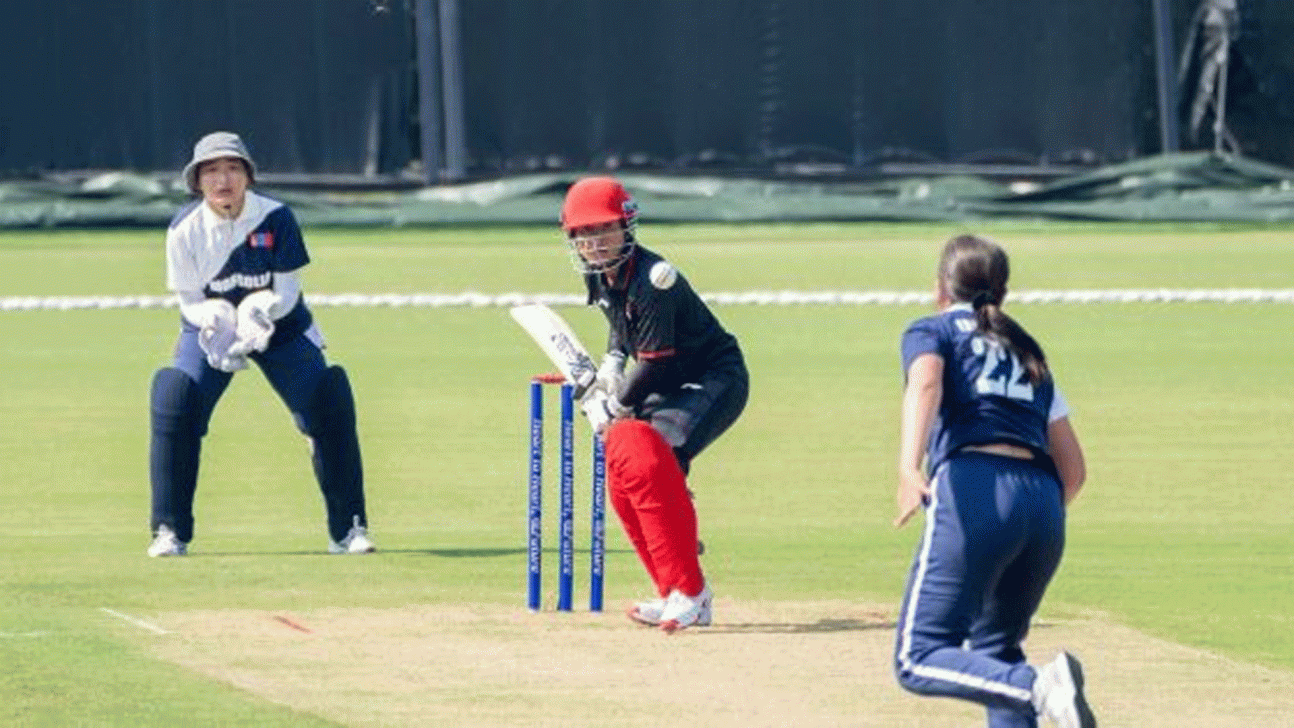 During the first day of play at the Asian Games on Tuesday, Mongolia's women's cricket team was crushed by Indonesia, bowled out for 15 runs. The squad members were inconsolable.
Hangzhou, China, will host the Games starting on Saturday. However, competitions in football, volleyball, beach volleyball, cricket, and volleyball start earlier.
In their first-ever international competition, Mongolia's ladies were harshly schooled by Indonesia, who defeated them 187–4 in the Twenty20 preliminary round.
49 extras were included in Indonesia's score, 38 of which were wides by the bowlers from Mongolia.
In response, a superior Mongolia was dismissed for 15 runs in 10 overs.
With their very limited resources and lack of sporting experience, Mongolia's youthful squad, with an average age of only 19, has impressed its coach, David Talalla.
Given that they were used to artificial pitches at home, almost half of his players had never even left Mongolia before, and this was their first time playing on a grass wicket.
According to Talalla, who works for free, Mongolia's equipment is second-hand from Australia, and their four bats were supplied by a French ambassador whose wife is English and a cricket enthusiast.
"We've only scored 15 runs, but we understand how technical the game is because none of our girls have played for more than two years," Talalla said.
Talalla went on, "We've only got a squad of 12 — that's all we could afford to bring," adding that all of his players had sobbed towards the end.
He said, "The longer picture is the whole idea — cricket in Mongolia, who would have thought it?"
"Even though I've just been a high-performance coach here for five weeks, I had no idea that cricket was played in Mongolia until six months before.
"For the most part, I don't think so."