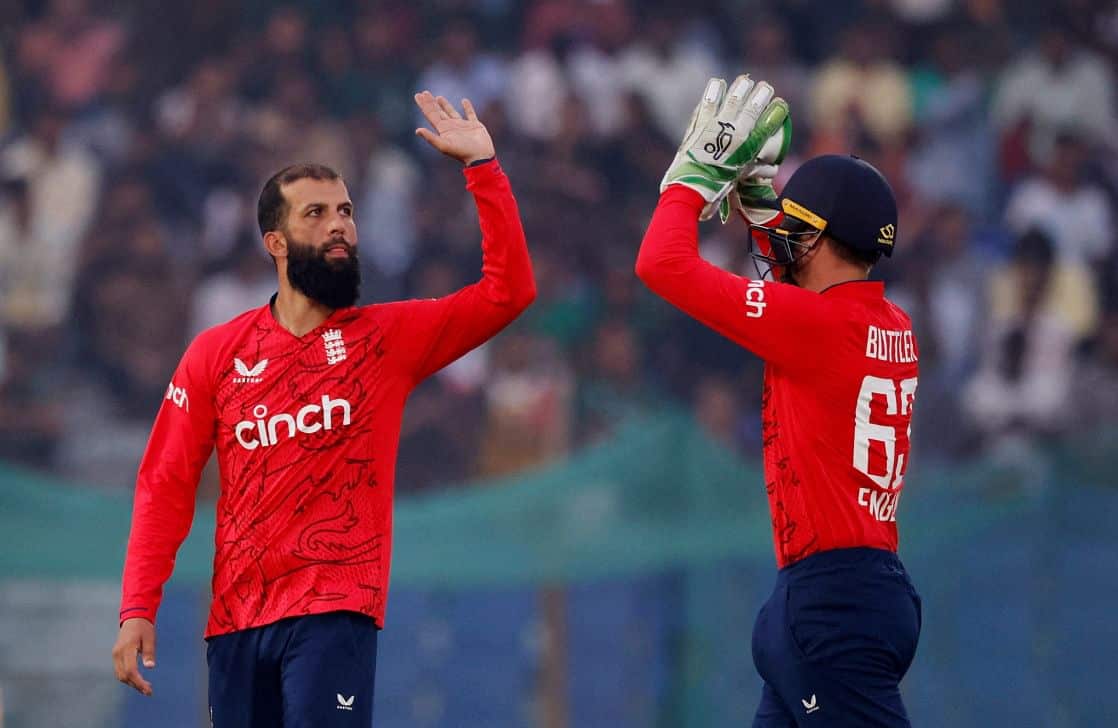 Moeen Ali, an all-rounder, came out of retirement from playing in test matches on Wednesday to strengthen England's lineup for the first two matches of the Ashes series.
Moeen received an invitation to join the squad earlier this week as a replacement for the first-choice spinner Jack Leach, who was forced to withdraw from the series after suffering a stress fracture in his back.
Moeen, who will be 36 during the first Test that will be played at his home field of Edgbaston the following week, has consented to make his first appearance in red-ball cricket in over two years.
"We reached out to Mo early this week about returning to Test cricket," said Rob Key, the managing director for England men's cricket. "We are hopeful that Mo will be able to play again."
"Mo is thrilled to join the group and play Test cricket again after having a couple of days to reflect on his time away from the sport.
Our defense against the ashes will benefit from his extensive expertise as well as his all-around talent.
Moeen has played in 64 tests, taken 195 wickets, and scored five century in those matches.
On June 16th, the first Test will get underway.