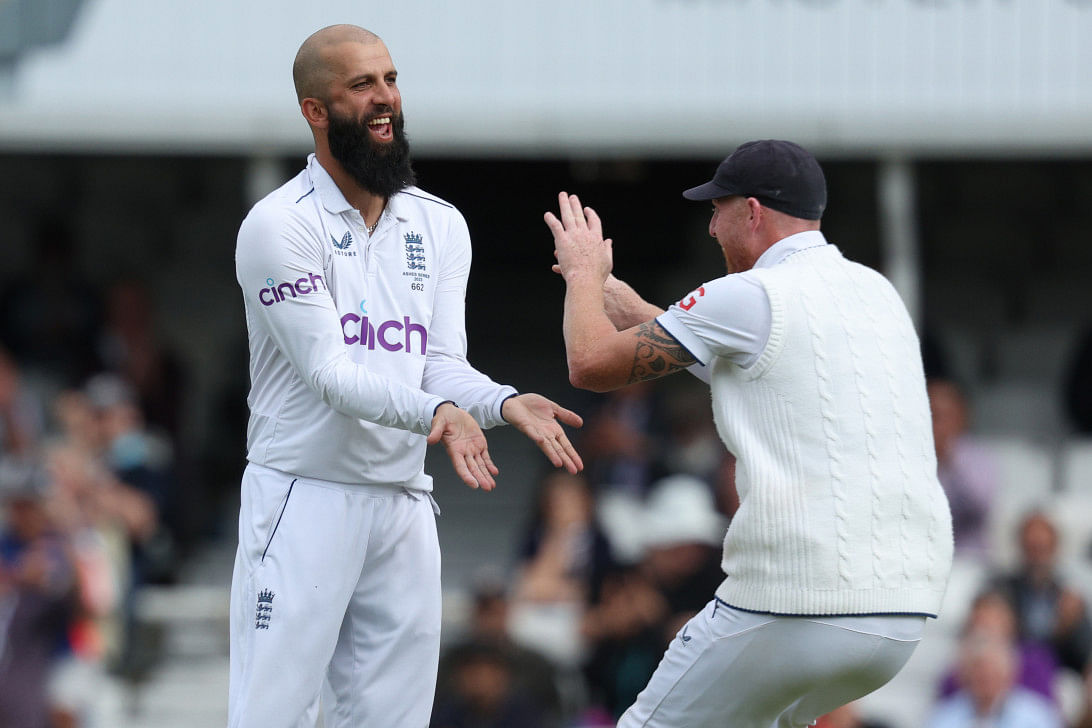 Despite Brendon McCullum's appeal for Moeen Ali to participate on the India trip at the beginning of the next year, Moeen Ali has announced that he would not be available for the tour.
Because of a back ailment, Jack Leach was unable to play in the Ashes, therefore England asked Moeen Ali to come out of retirement and take his place in the English team. Moeen has reiterated that he would not return to the game of Test cricket after the conclusion of the riveting Ashes series. Moeen has said that he does not want to play test cricket in the future.
The Board of Control for Cricket in India (BCCI) released the schedule for the next domestic season on July 25, during the course of the Ashes series. The schedule included a five-match Test series beginning in January 2024 between India and England.
Moeen Ali's career in test cricket has been marked by its fair share of highs and lows, but despite these fluctuations, he has been a reliable worker for England in the longest format.
His series victories over India in 2014 and South Africa in 2017 were among the most memorable moments of his Test cricket career. He finished with 19 and 25 wickets respectively, and the two series he played in were the ones in which he achieved both of his six-fors in Test cricket. In addition, he was responsible for crucial runs with the bat. Both times, England came out on top with a 3-1 victory.
Moeen, when asked about his choice to come back for the Ashes, stated that he believes it would have been a mistake for England to have lost him when they needed him the most.
"Test cricket is the best form of cricket," Moeen said further. "I really wish I could turn back the clock. Despite the fact that there have been some highs and lows during my career, I wouldn't alter anything for the world. It was wonderful to me. In retrospect, there is something I would wish I hadn't done. It was quite intimidating for me since I've never had much success while competing against Australians.
"I still can't believe I did as well as I did, but it was amazing to finish in such a strong position. It felt scary, but there was nothing to lose since it was a free shot at the goal. I received a call from Baz and Stokesy, and while I thought my bowling was going well, the finger continued to be a problem for me. There was no need for me to be concerned about the bowling.
Since England's place in the World Test Championship rankings dropped when they were deducted 19 points for having a sluggish over-rate, their upcoming trip of India has taken on an even greater degree of significance.