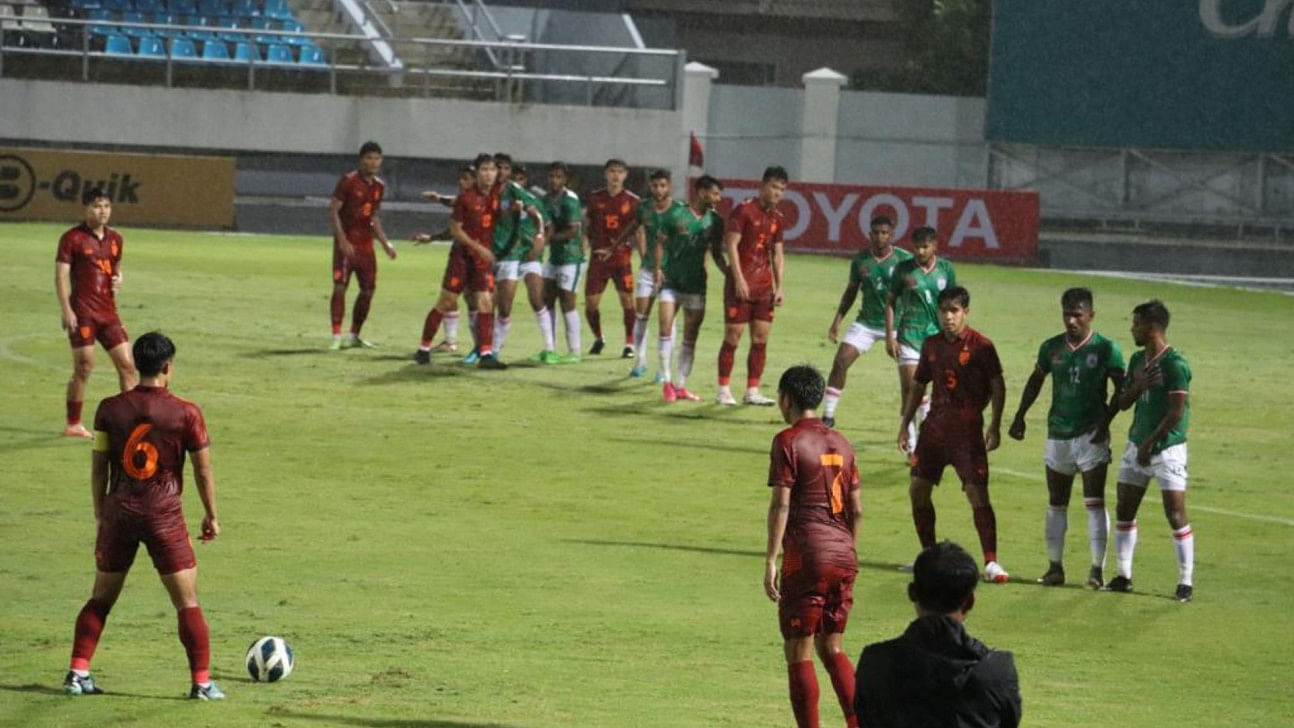 Following today's loss to Thailand in Chonburi by a score of 3-0, Bangladesh was eliminated from contention for a spot in the AFC U-23 Asian Cup qualification tournament.
The charges of Zulfikar Mahmud Mintu were defeated by Malaysia in their opening match by a score of 2-0. Despite the fact that it was pouring rain, all three of the goals that the Malaysian side scored were from long range.
The men in red and green were put under pressure right from the beginning of the game, and they ended up giving up the lead in the 44th minute when Purachet Thodsanid scored with a ferocious left-footed effort from the top of the box after a free kick was only partially cleared by the Bangladesh defense. The goalkeeper for Bangladesh, Mehedi Hasan Srabon, who had earlier produced some impressive saves, did not stand a chance in that particular scenario.
Four minutes later, Thodsanid increased Thailand's lead when his long-range shot took a vicious deflection from a Bangladesh defender and thudded onto the post before settling into the net. This gave Thailand a 2-0 advantage.
At the beginning of the second half, Mintu made a few adjustments to their offensive strategy, but most of the action took place inside Bangladesh's half of the field. After that, Thailand's captain Airfan Doloh sealed the win with a screamer from 25 yards out, leaving Srabon with no chance to score.
When they play the Philippines on September 12, in the final game of the group, Bangladesh will have the chance to salvage some pride by snatching a victory for themselves.