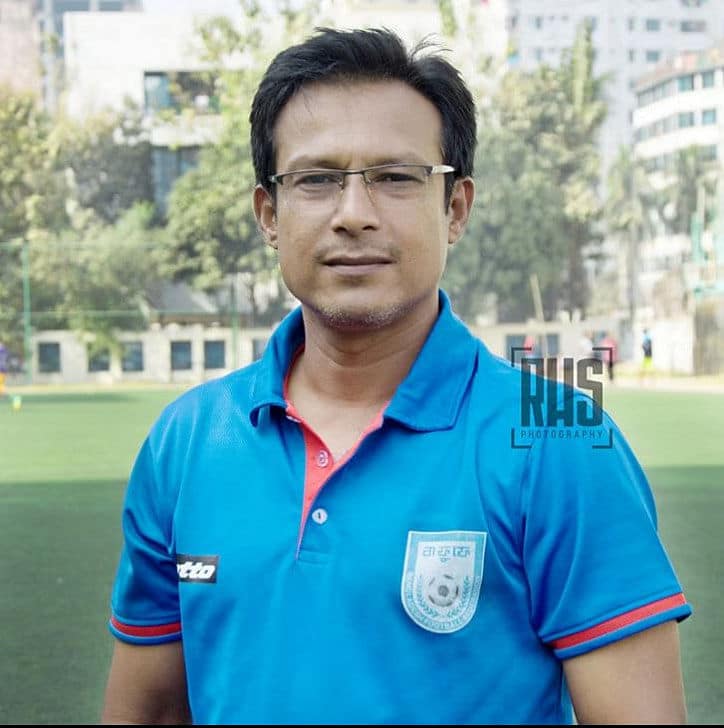 Bangladesh Football Federation (BFF) released a preliminary group of 37 players for the AFC U-23 Asian Cup Qualifiers yesterday. Head coach Julfiker Mahmud Mintu is focused on physical and mental training for the campaign so that the team can compete with better teams.
Bangladesh is in Group H with Thailand, Malaysia, and the Philippines. Eleven group winners and four of the best second-place teams will move on to the playoffs.
Mintu, who used to be an assistant coach for the national team, said, "It is a big challenge for me to get the players physically and mentally ready because I can't get seven to eight players from the national team because they are busy with the national team and the Abahani and Bashundhara Kings."

"It's hard to predict how the qualifiers will go because it all depends on how well the players learn how I want them to play and how well they carry out the strategy on the field," Mintu said. "However, I think the boys will be able to do that."
Bangladesh lost 14 of their 16 games in the first five editions. They beat Sri Lanka 2-0 in the 2020 edition and played India to a goalless draw in the 2016 edition. In the past, they lost badly to countries like Uzbekistan, Saudi Arabia, Jordan, Tajikistan, Palestine, Syria, and Yemen.
"Thailand and Malaysia have been strong rivals for the past year and a half. "They play football with a lot of pressure, so we need to figure out how to play against them and stop their high-pressure football," Mintu said.
After talking with the head coach of the national team, Javier Cabrera, Mintu chose 10 players from the Asian Games team for his group. The residential camp for this team will start today at BKSP.
Fixtures:
6 September: Malaysia plays Bangladesh
Thailand vs. Bangladesh, September 9
Philippines vs. Bangladesh, September 12