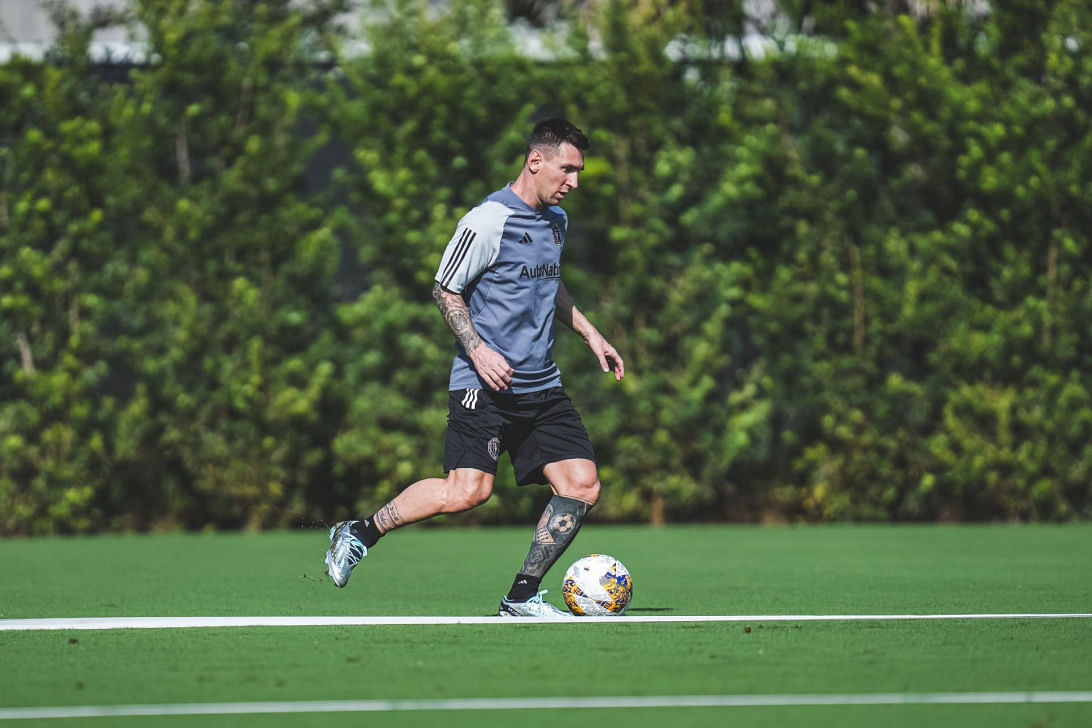 Inter Miami will try to bounce back from their first loss since Lionel Messi joined the team when Toronto FC comes to Fort Lauderdale, Florida, on Wednesday.
Miami (8-15-4, 28 points) lost 5-2 on the road to Atlanta United on Saturday. Messi and Jordi Alba were not there because of "muscle fatigue," as Tata Martino, the coach, put it.
Since Messi joined the team in July, the Herons are 8-1-4. Eight of those games (5-0-3) happened outside of the normal season, in the Leagues Cup and U.S. Open Cup.

We don't know yet if Messi or Alba will be able to play on Wednesday, even though they both practiced fully on Tuesday. With two regular-season games left before Miami plays in the U.S. Open Cup final on September 27, Messi and/or Alba could get more time to heal.
Inter Miami is in 14th place in the Eastern Conference. D.C. United is in ninth place and has seven points more than Inter Miami.
"Our decisions are based on what we have coming up in the next few days because we are in the hunt for the playoffs, but we also have the game on the 27th, which is for a title," Martino said. "We won't give up on the regular season, but the 27th is where our focus is."
Toronto FC (4-14-10, 22 points) is the only team in the East ranks behind Miami. Last Saturday, they lost 2-1 at home to the Vancouver Whitecaps.
Deandre Kerr scored for Toronto, giving him five goals for the season, tying him for the most on the team. Toronto FC had a bad season as a whole, but acting head coach Terry Dunfield said that the growth of younger players like Kerr was a bright spot.
Dunfield said, "It's a lot of chances for younger players." "When they look back on this season, they will see that not only did they play in a lot of important games, but they also, for the most part, grew as the year went on."
Toronto FC is the only team in the MLS that hasn't won a game on the road this season (0-9-4).
Inter Miami and Toronto FC played each other for the first time this season on March 18 in Toronto. Toronto FC won 2-0.