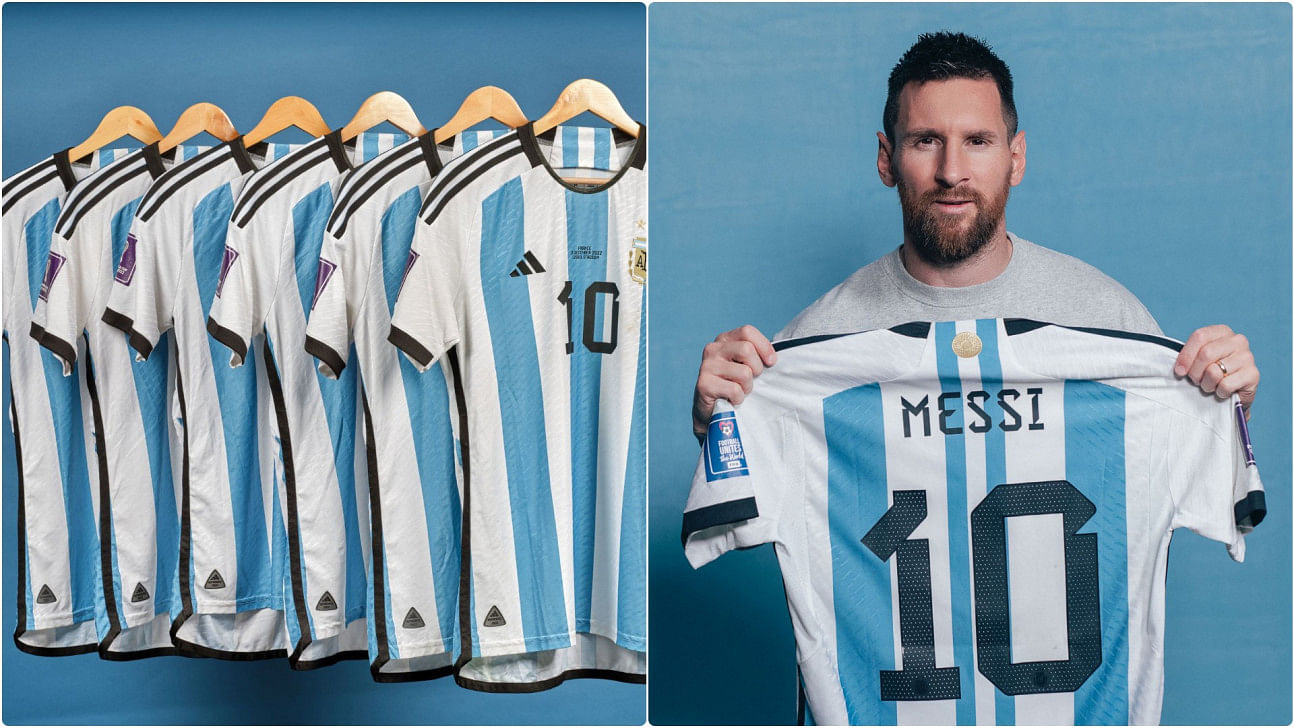 Sotheby's said Monday that a set of six shirts that Lionel Messi wore during Argentina's successful run in the 2022 World Cup will be auctioned off in December. They are thought to be worth more than $10 million.
These shirts were worn by the football star in the first halves of games against Saudi Arabia and Mexico in the group stage. They were also worn in later games against Australia, the Netherlands, and Croatia, as well as in the final against France.
Argentina's run of wins in Qatar last year was the last feather in the forward's cap. In the four previous World Cups, Argentina had failed to win the title.

They said that if the shirts do sell for more than $10 million, it could be the most expensive collection of sports collectibles ever sold at auction.
One of Michael Jordan's jerseys from his time with the Chicago Bulls in the NBA playoffs in 1998 was the most expensive one ever sold at auction.
Last year, it sold for $10,1 million.
In the past few years, auction houses have become more interested in sports items, which is seen as a growing business.
The shirts are being auctioned off by AC Momento, a US tech company that helps players keep track of their collections of keepsakes.
Some of the money raised will go to the UNICAS Project, which is a joint project with a children's school in Barcelona that helps kids with rare illnesses.
From November 30 to December 14, when the shirts are up for sale, anyone can look at them for free.