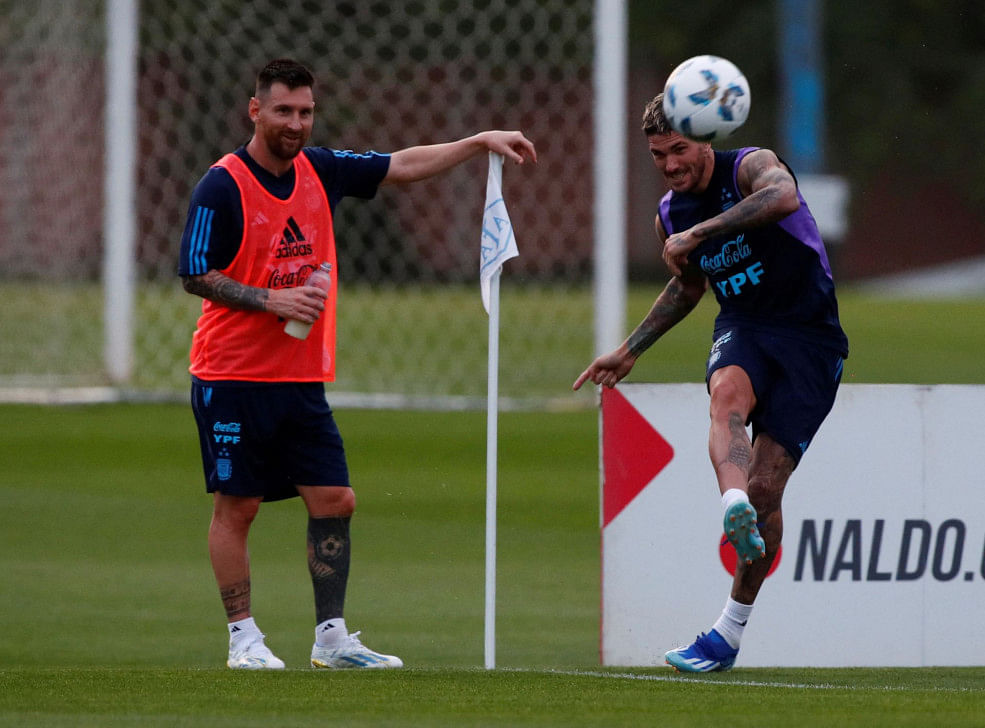 Lionel Messi, the captain of Argentina's national team, remains questionable for Saturday's World Cup qualifying match against Paraguay, according to comments made by coach Lionel Scaloni on Wednesday.
Messi was picked in the roster for the world champions despite the fact that he has been out of action for the last month due to a muscle injury. This injury has prevented him from playing for his club team, Inter Miami, in the United States.
The forward, who is 36 years old and has been training well, according to Scaloni, who will be coaching on Thursday.

"For him, one more training session is important and I will talk to him to decide whether he plays or not, but I have to talk to him first and above all I have to be sure that he can start," Scaloni told a news conference.
"We have another game in four days against Peru, and while it is not so easy to determine if he is available, the important thing is that he feels comfortable," the coach said. We are able to maintain our composure because we know that if he is unable to fulfil his duties, his successor will be just as successful.
However, Paulo Dybala, who sustained a knee injury while playing for AS Roma on Sunday, was included in the squad. The injured Angel Di Maria and Angel Correa were not available for selection.
"We know that they are important absentees but those who come (to replace them) are very capable and can even stay," said Scaloni further.
Before playing Peru in Lima on October 17, Argentina will play Paraguay in their home stadium, the Estadio Monumental, in Buenos Aires.