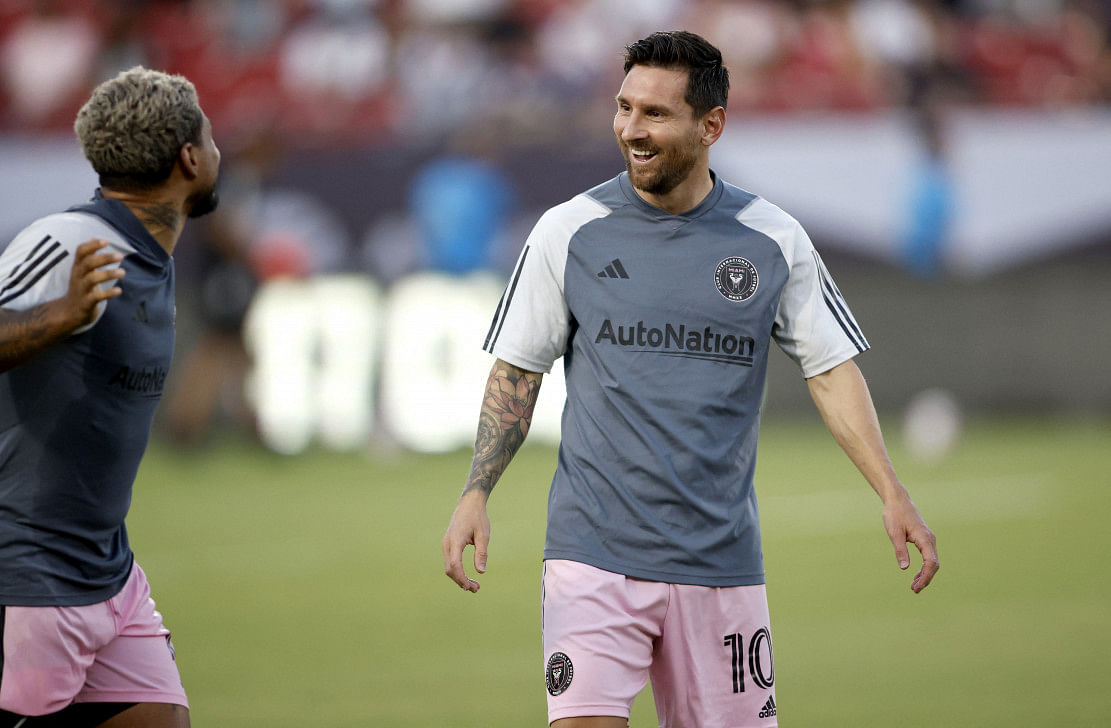 Lionel Messi says he has no set retirement date in mind and plans to "enjoy every moment" of his remaining playing days.
In the Leagues Cup final, the Argentine World Cup champion scored his tenth goal in seven games since joining the Florida club, defeating Nashville on penalties to earn his first title with Inter Miami.
The 36-year-old last month agreed to a two and a half year contract with Miami, but he said he hadn't even started to consider his options beyond that.

To be quite honest, I haven't given retiring any thought yet. The seven-time Ballon d'Or winner said in an interview with Apple TV+, "I like to play, I like being with a ball on the field, competing, and practicing.
"I'm not sure how much longer I'll play, but I'll try to benefit as long as I can, until I feel better, and then I'll decide." In the interview, which was conducted before to Saturday's victory for his new Major League Soccer team, he said: "For later there is time to reflect, to study, and to select.
The most important thing right now is to take pleasure in what is left, no matter how little or how much it may be, he remarked.
Enjoy every second because it won't happen again, he said, and because he didn't want to look back and regret anything.
When his contract with Paris Saint-Germain expired, Messi claimed he was certain he had made the correct decision because of his early experiences with Inter Miami, while he continued to express his dissatisfaction with his time in the French capital.
He said that choosing to join Inter "was a family choice, (to) attempt to search for the family's betterment. The fact is that we had suffered for two difficult years, and we had not been doing well," he remarked.
"It was something like returning to how we were when we were in Barcelona, taking pleasure in the day to day, the kids, and the family being happy. Sports provided me with a daily enjoyment that I was missing, he said.
"My trips to the national team were my happiest moments because I enjoyed the place where I was, and my teammates and I wanted to come here and find the same thing," the player added.
"Today, after some time has passed, I can say that we were not wrong and we were right when we said this was the right place," the speaker said.