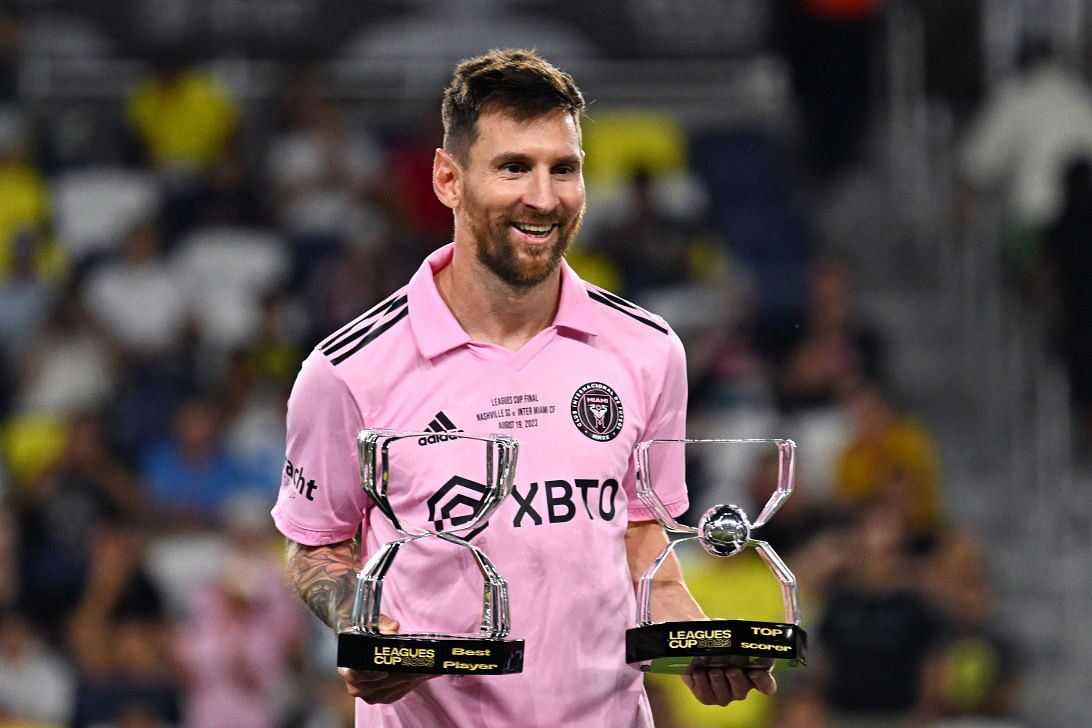 Despite the fact that the Argentine superstar has played in only six league matches for Inter Miami, Lionel Messi was chosen one of three contenders on Thursday for the Newcomer of the Year award that is given out by Major League Soccer.
The 36-year-old playmaker was an integral part of Argentina's triumph at the World Cup in Qatar. In August, he led Miami to victory in the Leagues Cup, a tournament that featured teams from Major League Soccer as well as Mexican leagues.
Messi only played his first Major League Soccer match for Miami on August 26 as a second-half replacement. He scored a goal in Inter's 2-0 win over New York Red Bulls to break their losing record of 11 matches.

But because of a leg injury that he suffered late in the season, Messi was unable to pull Miami out of last place in the league and into the MLS playoffs.
Since he signed with Inter Miami in July, Lionel Messi has been a moneymaker for Major League Soccer (MLS). This has been accomplished through the selling of jerseys, his role in increasing sales of MLS season pass viewing subscriptions, and ticket sales wherever Inter Miami has played.
Messi's competitors for the newbie award are the German midfielder Eduard Lowen of St. Louis City and the Greek forward Giorgos Giakoumakis of Atlanta United. The newcomer award is given to the player with the most previous professional experience who made their MLS debut in the current season.
Messi was also one of the players that had been considered for the Most Valuable Player award in the MLS; however, he was not selected as one of the top three players in that category.
MLS Golden Boot winner Denis Bouanga, a French national who plays for Los Angeles FC and is a Gabonese international, Luciano Acosta, an Argentine midfielder for FC Cincinnati, who leads the league in regular-season wins, and Thiago Almada, an Argentine star who plays for Atlanta, were all members of the trio.