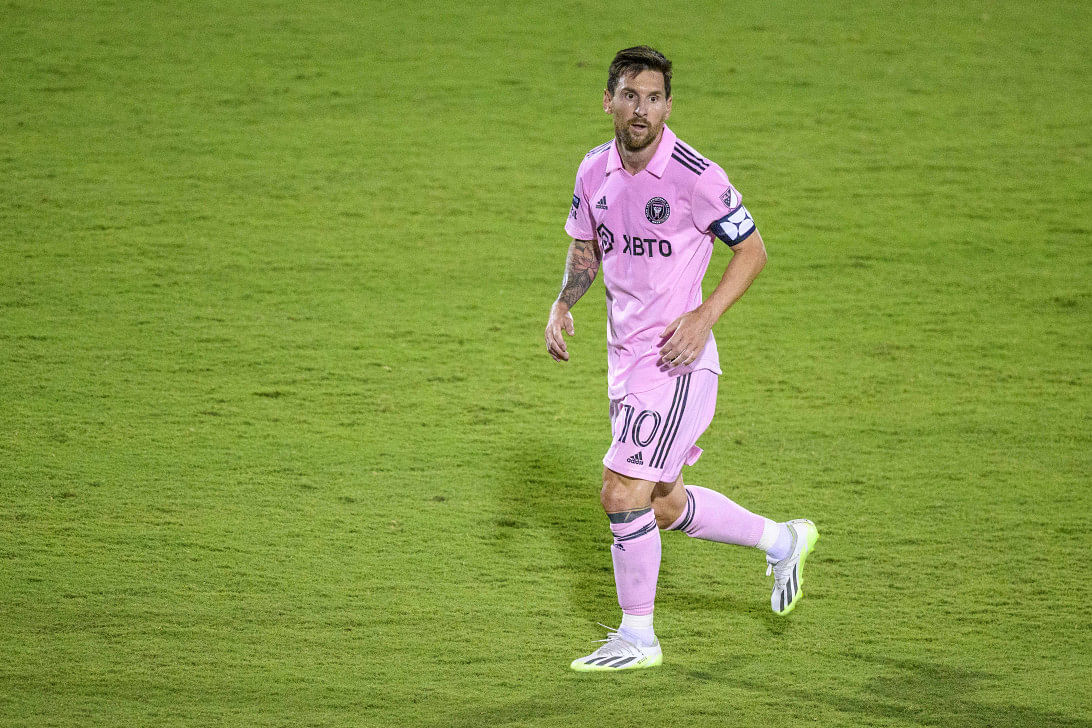 Inter Miami coach Gerardo "Tata" Martino played down worries about Lionel Messi's injury on Monday as the MLS club got ready to play Philadelphia in the Leagues Cup semi-final.
Multiple US stories say that Messi looked to hurt his right ankle early Monday morning while practicing in Fort Lauderdale.
Martino later said, though, that there was no reason to worry about Messi's health.

"I didn't see what happened, but I think the players would have been shocked if it was something serious. Since they were all fine, I think nothing happened," Martino said.
Messi has been with Miami for less than a month, and if they beat Philadelphia on Tuesday, they will be in their first final.
Since his first game with Miami on July 21, Messi has played five times and scored eight goals.
Since Messi's first game, Miami hasn't lost, and now they're in the semi-finals of the Leagues Cup, a new event for teams from MLS and Liga-MX.
Philadelphia Union is one of the best teams in Major League Soccer, and Miami will be playing them.
The Union are third in the Eastern Conference, while Miami is last. They were second to Los Angeles in the MLS championship game last year.
"They do things their way, have their own ideas, and were league finalists last year," Martino said.
"We know that the home team will help them get better, but we also want to get to the final."
Jim Curtin, the manager of Philadelphia's team, has told fans not to sell their tickets for the game on exchange markets, where they have been going for $300 to $1,000.
Curtin said at a news meeting, "Please don't sell your tickets, no matter how much money they're offering for them."
"We're talking about the best player of all time coming here in the semifinal with a prize and a spot in the Champions League on the line. It's a big game, then. I know that our fans will show up."