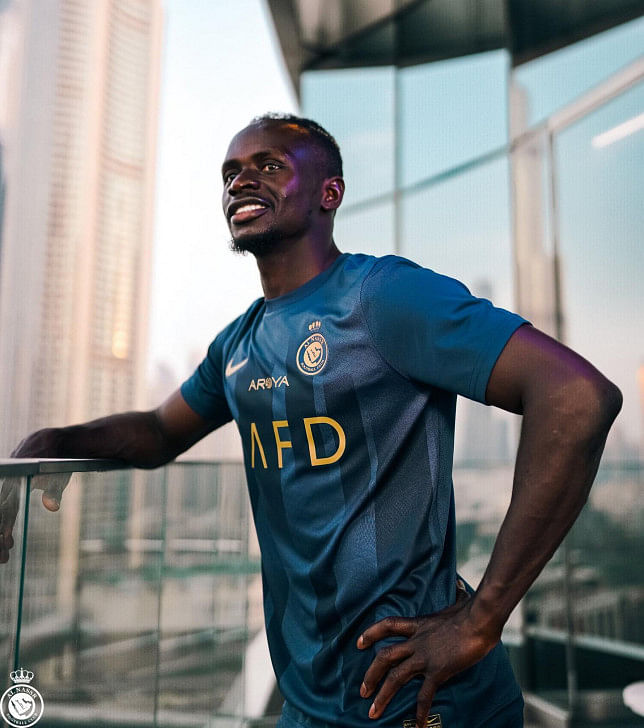 Both teams announced on Tuesday that Sadio Mane, a Senegalese attacker who played for Bayern Munich last year and won the Bundesliga title, has signed with Al-Nassr, a club in Saudi Arabia's Pro League.
Al-Nassr announced the news on messaging network X, which was previously known as Twitter. The deal that Mane signed is for a period of four years.
The terms of the deal were not made public, but it was reported in the media that the Saudis paid 40 million euros ($43.85 million) for the player, who was 31 years old and had two more years remaining on his contract with Bayern Munich.

After scoring 120 goals in 269 appearances for Liverpool, where he won the Champions League, Premier League, FA Cup, League Cup, and Club World Cup, Mane came to Bayern Munich with high expectations a year ago. During his time at Liverpool, he scored 120 goals.
He was an integral part of the attack for the Merseyside club, but he was unable to replicate that success for Bayern Munich. While there, he got into a fight with his teammate Leroy Sane and struck the German winger, which resulted in a fine and a suspension for the former player.
The two-time winner of the African Footballer of the Year award scored less than a dozen times for Bayern after averaging more than 20 goals a season during his final five seasons with Liverpool.
"We want to thank Sadio Mane for the past season," Bayern CEO Jan-Christian Dreesen said on the club website.
"It most definitely has not been an easy year for him, what with him suffering an injury shortly before the World Cup and losing out on participation with Senegal, whom he had previously guided to their first-ever victory in the Africa Cup of Nations and qualifying for the World Cup.
Because of the lengthy layoff, he was unable to make as big of a contribution to FC Bayern as both we and he himself had thought he would be able to. Because of this, we came to the conclusion that it would be best for him to go on to a different club and begin a new phase in his professional life.
Mane will be joining an Al Nassr team that has been improving their roster following the high-profile acquisition of Cristiano Ronaldo during the previous campaign.
Marcelo Brozovic and Seko Fofana, both midfielders, have joined the Saudis from Inter Milan and Lens, respectively, while Alex Telles, a left back, has come over from Manchester United. The Saudi national team finished as runners-up in the previous season.
As of the beginning of this month, Al-Nassr were not allowed to register any new players owing to outstanding debts. According to FIFA, the club was required to pay a sum equal to 460,000 euros ($504,712.00) in connection with the sale of Nigerian Ahmed Musa from Leicester City.