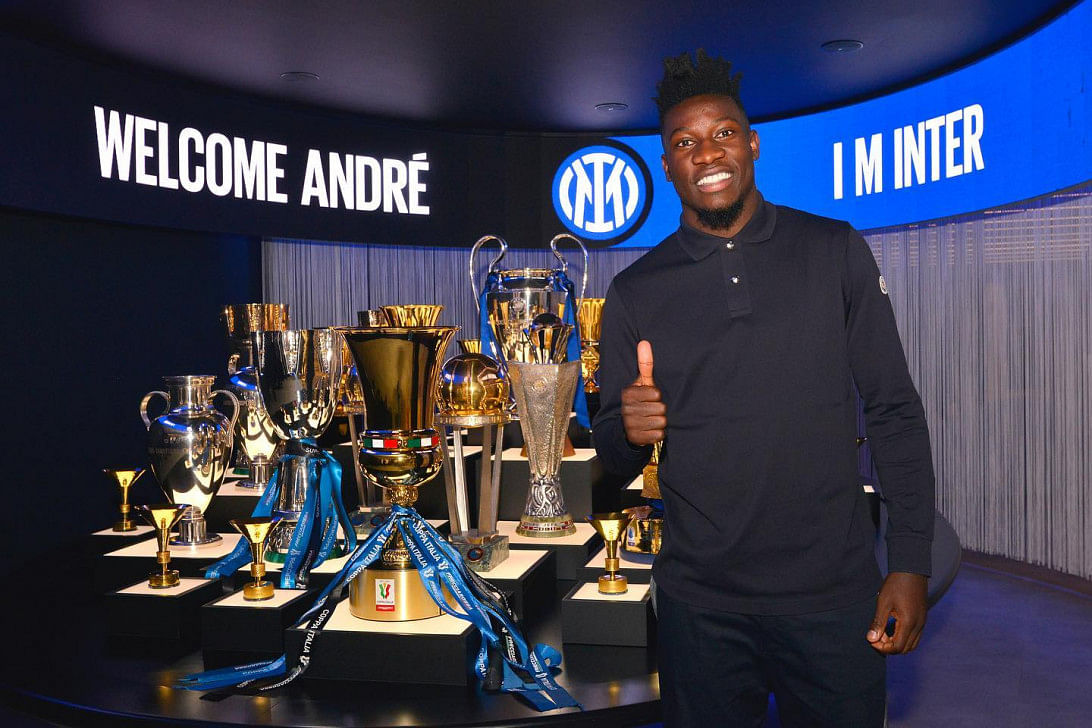 Multiple UK media agencies claimed on Tuesday that Manchester United is very close to completing the acquisition of Andre Onana, the goalkeeper for Inter Milan, for a transfer price of £47 million ($61 million or 55 million euros).
Onana, who is 27 years old, was a significant contributor to Inter's journey to the final of the Champions League. Prior to joining Inter, Onana worked with United manager Erik ten Hag at Ajax.
According to reports, the Cameroonian will become David De Gea's replacement at Manchester United by signing a five-year contract at Old Trafford to become the club's starting goalkeeper.

United will make an initial payment of 51 million euros, with an additional payment of four million euros payable based on the player's performance.
After 12 years at Manchester United, De Gea parted ways with the Red Devils earlier this month.
The Spaniard had a difficult time adapting to Ten Hag's penchant to play out from the back, and Onana seems to be a far better natural match for the Dutch coach's philosophy than the Spaniard did.
After being discovered at Samuel Eto'o's school in his native country, Onana signed with Barcelona when he was just 14 years old.
Onana left Camp Nou in 2015 to sign with Ajax, where he went on to win three Eredivisie championships under the coaching of Ten Hag. In the Netherlands, Onana's previous club, Barcelona, did not promote him to the first squad.
However, in 2021, he was handed a doping suspension for using an illegal diuretic, which momentarily derailed his career.
Onana's appeal to the Court of Arbitration for Sport resulted in the suspension being lowered from one year to nine months. His allegation was that he had mistakenly taken a medicine that was given to his wife.
When his contract with Ajax ran out a little more than a year ago, he was able to go for nothing and sign with Inter.
Due to the fact that Onana and Samir Handanovic split time in goal during the Inter captain's last season with the club, Onana was only able to make 24 appearances in Serie A.
However, he was an ever-present for Inter in the Champions League and helped the team reach the final for the first time in 13 years while maintaining eight clean sheets in a total of 13 games.