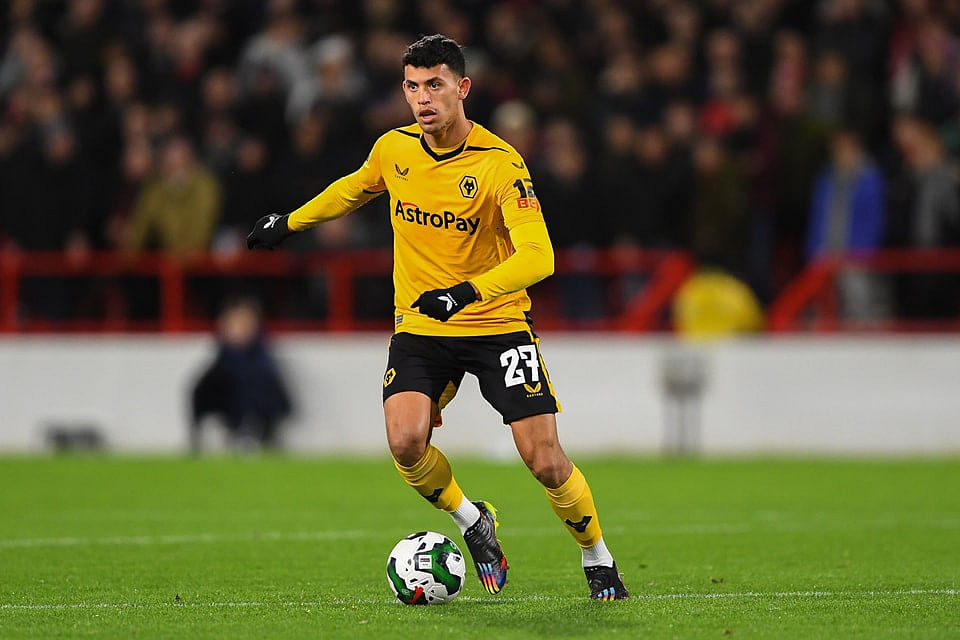 According to rumors on Wednesday, Manchester City and Wolves have verbally agreed on a price for Portugal player Matheus Nunes.
It is believed that Wolves would get £47 million ($60 million) from the Premier League champions without any further payments, although the agreement has not yet been signed.
Tommy Doyle, a 21-year-old midfielder for City, will join Wolves on loan with a purchase option.

After City's first offer for Nunes was turned down, the 25-year-old decided not to train with Wolves in an effort to force a transfer in the last days of the transfer window.
Gary O'Neil, the manager of Wolves, stated he was unaware of any revised offer from City and anticipated the player to stay at the club through Friday's deadline following Wolves' 5-0 League Cup victory over Blackpool on Tuesday. However, things have since altered.
When Nunes joined the Premier League team from Sporting Lisbon for an initial £38 million last year, he set a new record for a signing.
Last season, he made 34 top-flight games and scored one goal.