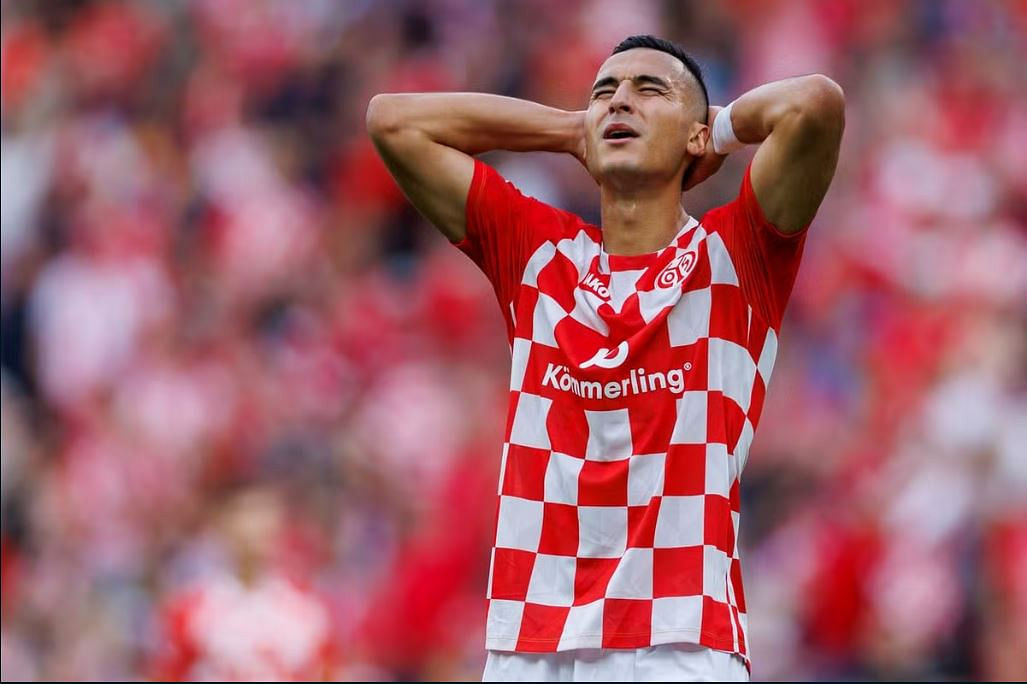 Anwar El Ghazi was fired from his job at Bundesliga club Mainz on Friday, hours after German prosecutors began a probe into the social media posts he made about the Israel-Hamas war.
Mainz posted they were "ending the contractual relationship with Anwar El Ghazi and terminated the player with immediate effect" .
In a statement, Mainz also said that they were "doing this because of what the player said and posted on social media."

Dutch football player is accused of "disturbing public peace by condoning criminal acts in conjunction with incitement to hatred" through his Instagram message, German prosecutors said earlier on Friday.
Early in the conflict, El Ghazi shared a number of posts on social media, one of which had the words "from the river to the sea, Palestine will be free." Some people see this as a call to destroy Israel, while others say it means equal rights for Israelis and Palestinians.
On October 17, El Ghazi was banned by Mainz because of the post. However, the club later said the player could return after he "explicitly distanced himself" from the comments.
But El Ghazi went on social media again on Wednesday to say, "I do not regret or feel sorry for my position."
"Any other statements, comments or apologies to the contrary attributed to me are not factually correct and have not been made or authorised by me."
When Mainz heard the latest attack, they said they were "surprised and confused" and would "examine the matter legally and then evaluate it."
El Ghazi joined Mainz on September 22 and only played 51 minutes across three games for the club.
Israel began a huge attack in response to the attack on October 7 by Hamas fighters in Gaza, which killed 1,400 people, mostly civilians, according to Israeli officials.
The Gaza health ministry said that more than 9,200 people have been killed there. Gaza is run by Hamas.