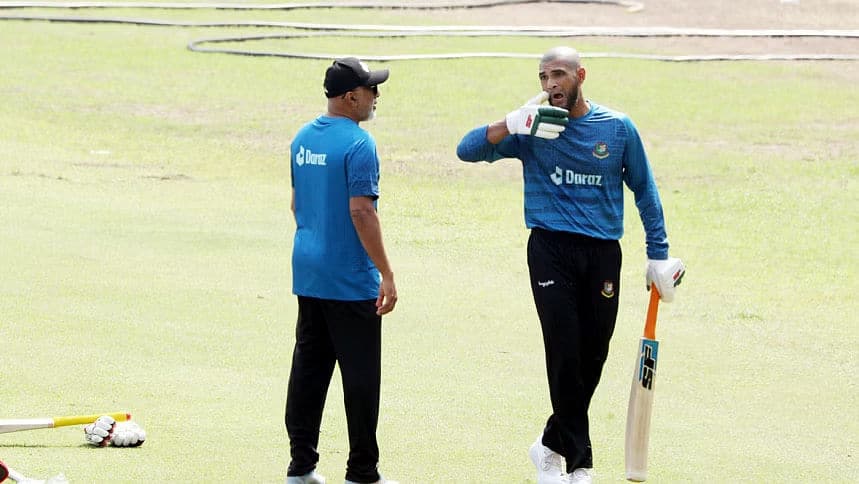 The chief selector for the Bangladesh Cricket Board (BCB), Minhajul Abedin Nannu, said that the decision to leave Mahmudullah Riyad out of the Asia Cup was made after a long discussion with the team management, captain Shakib Al Hasan, and head coach Chandika Hathurusingha.
Before the team for the upcoming regional event was announced, one of the most common questions was whether or not experienced Mahmudullah would be on the team. The 37-year-old bowler was cut in the end, and the top selection said it was because Mahmudullah didn't fit into the plans the team's management had made for the Asia Cup.
"At first, we talked for a long time about Mahmudullah. After a long talk, the team's leaders gave us a plan for how they want to deal with each team in the Asia Cup. Riyad was left out after all of these things were thought about, Nannu said today at the BCB offices in Mirpur when he named the Tigers' 17-person Asia Cup team.
Shakib had said before he was named captain of the ODI team that health would be the most important thing when putting together groups. And Shakib had a lot to do with making decisions about the Asia Cup team.
"We thought the team management's planning was good, since they have a plan with the head coach for how to handle things with the team. We talked about everything in a good way. We also talked to the captain, Shakib Al Hasan, about it," Nannu said.
Mahmudullah was kicked off the team after the ODIs against England at home in March of last year. And since he was recently cut from the Asia Cup team, the 37-year-old, who had already retired from Tests and T20Is, might be wondering if he has already played his last game for Bangladesh.