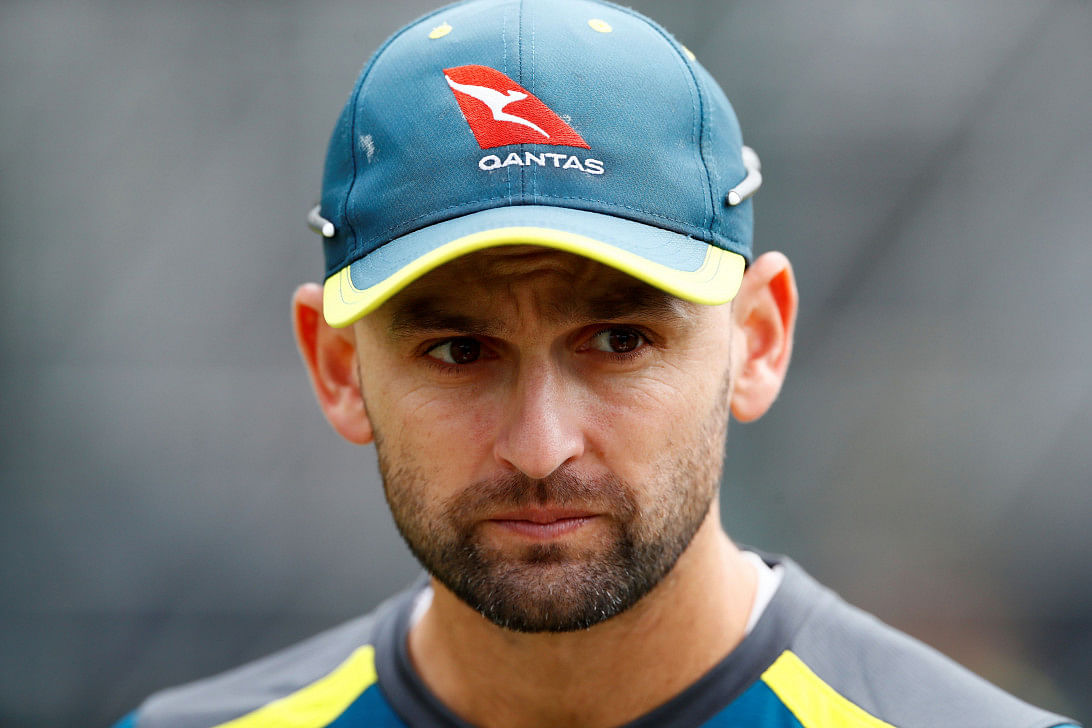 Nathan Lyon, an Australian spinner, has said that he "didn't really see Bazball" in the two Tests he played against England in Ashes 2023.
Lyon played in the first two Tests of the exciting Ashes series at Edgbaston and Lord's before getting hurt in his calf and having to sit out the rest of the series.
The spinner was very harsh on England's style of play under Ben Stokes and Brendon McCullum, which was known as "Bazball," and he tried to downplay the attention it was getting.
Lyon told SEN Cricket, "I know everyone talks about Bazball, but to be honest, I didn't really see Bazball in the two Tests I played against them."
The Australian said that England's bold style of playing should be paired with the ability to switch things up when necessary.
"I'm 2-0 in my Tests against Bazball," Lyon said, pointing out that Australia did not lose both Tests in which he played during the Ashes.
"I look at the hitters on the Australian cricket team, like David Warner. I've seen him score hundreds in a single match, and that's when he wasn't even trying to attack.
"If I'm being honest with you, I think Bazball is a lot of smoke and mirrors, and if you're going to play an aggressive style of cricket anyway, it's about being able to switch gears and know when to do what."
Australia won both of the games in which Lyon played. In the last three games of the series, Australia lost two and tied one.
The off-spinner, who turns 36 this year, didn't rule out going back to England in 2027 for another Ashes series. He said that his "hunger for the game has probably gone to a new level" after being injured for a while.
Lyon said, "I'll tell you one thing: I'm not kidding about going back to the Ashes."
"I won't rule out going back to England for the Ashes… "For me, the finish line hasn't even come into view yet. I still have a lot of cricket left in me, in my eyes."