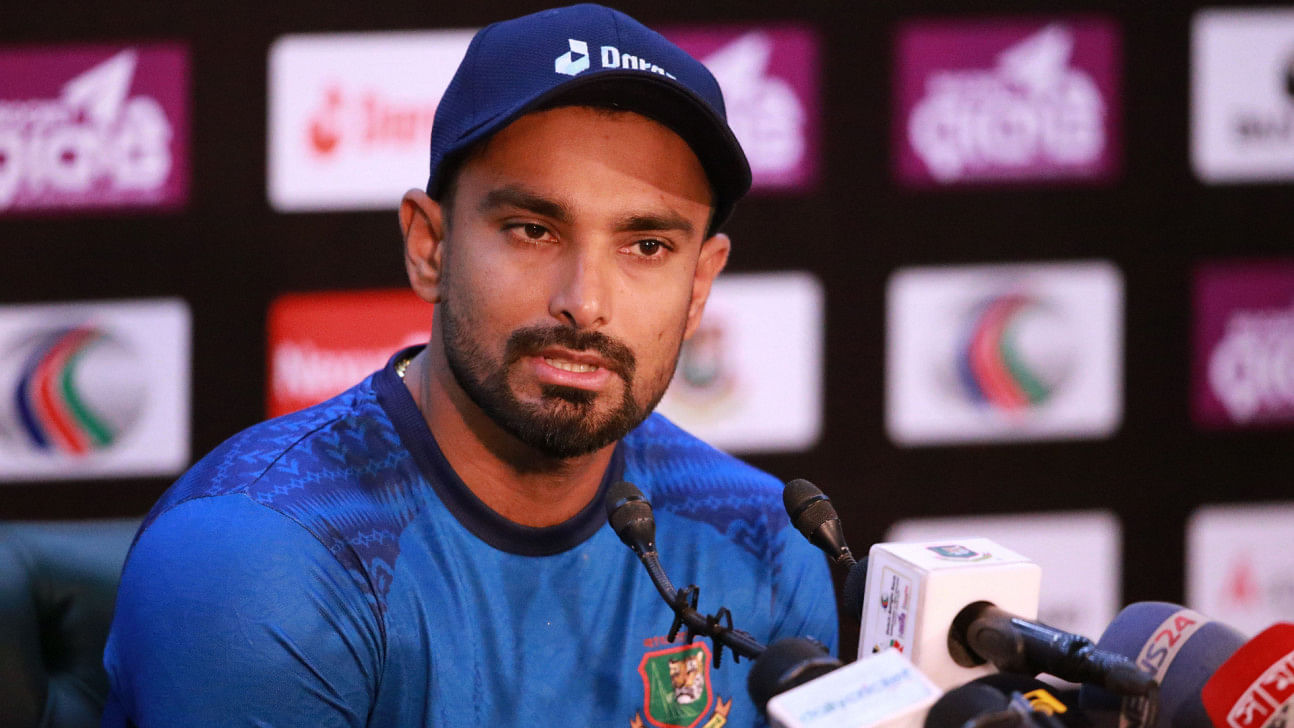 Iqbal and Mahmudullah Riyad, two of Bangladesh's most seasoned players, should be allowed to play freely and enjoy their game during the three-match ODI series against New Zealand, which begins in Mirpur tomorrow, according to stand-in skipper Liton Das.
After a time, Tamim and Riyad are both coming back to the country. After relinquishing his captaincy in August, Tamim will play his maiden One-Day International (ODI) in Bangladeshi colours against the Kiwis, while Riyad will be participating in his first ODI since being left off the team after the home series against England in March.
"Having two older guys on the team obviously helps a lot. They will be making a long-awaited comeback. At today's pre-match news conference in Mirpur, Liton—who will captain Bangladesh in the series in place of usual skipper Shakib Al Hasan—stated, "I do not want to put any kind of pressure on them."
In order to get the greatest outcome for the team, Liton also said that the seasoned pair should be able to enjoy their game.
They ought to enjoy their game. In fact, when each participant is having fun, the likelihood of winning really rises," Liton said.
For a long time now, the Tigers have struggled with the number seven place in One-Day Internationals. Afif Hossain and Shamim Hossain failed to deliver with the bat down the order, therefore Riyad and Soumya Sarkar were brought back for the series against the Kiwis.
But Liton did not go into detail about Riyad and Soumya's responsibilities in the team, saying that the most important thing for both of them would be to score runs whenever they could.
"I don't want to discuss roles since it would depend on the circumstances. Riyad bhai will play as usual if we lose wickets early and he gets to the crease with around 30 to 35 overs remaining. I actually don't need to tell him how to play since he is old enough to understand the part.
For Soumya, the same is true. When given the opportunity, they will attempt to score runs from any position. It is the duty of every hitter to score runs; it is not only about them."