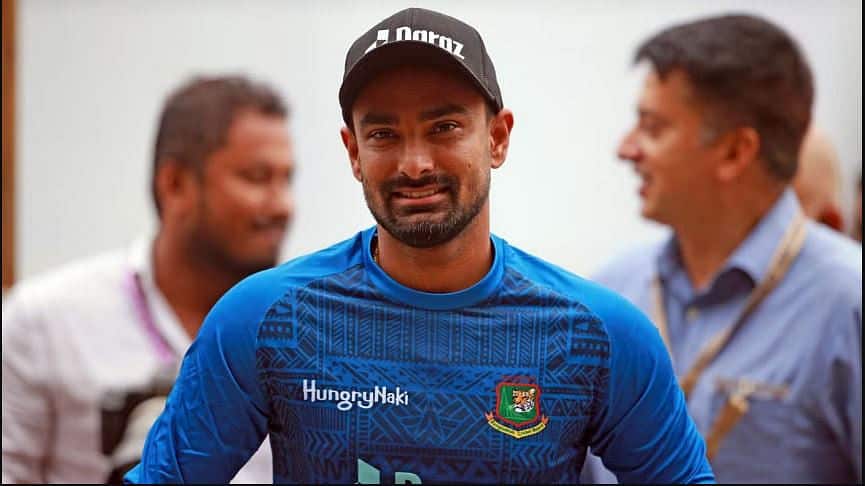 All eyes are on the Bangladesh Cricket Board (BCB) president because it is his job to decide who will be Bangladesh's next ODI captain before August 12, which is the date for the Asia Cup squad.
Liton Das, a star batsman, is one of the three options for the job, but when asked who would get the nod to lead the Tigers in ODIs, the 28-year-old advised patience and stuck to his rules.
"It's totally up to the cricket board. You will probably hear the news in the next one to two days," he told the reporters at a business event in Dhaka on Thursday. "Instead of hearing it from me, it would be better if it came from the board. It wouldn't be right for me to say it in any way, since I work for the board and make a living from it."
On Tuesday, BCB called an emergency board meeting. Many people thought that the meeting would lead to the board announcing the new captain. However, to the surprise of many, cricket operations chairman Jalal Yunus came out and said that it was decided in the meeting that Papon would talk to the three candidates and then make a decision.
Liton didn't forget to say that he would still "look to give a 100 percent for the team" even if he didn't get the command.
"I think you should wait a while for this. You will get it in the next one or two days. And of course, since I've been playing cricket for a long time, my team expects good things from me. I want to do something good for the country too. "I will try to give my all, which is something I always say, and I will try to do the same in the future," he said.