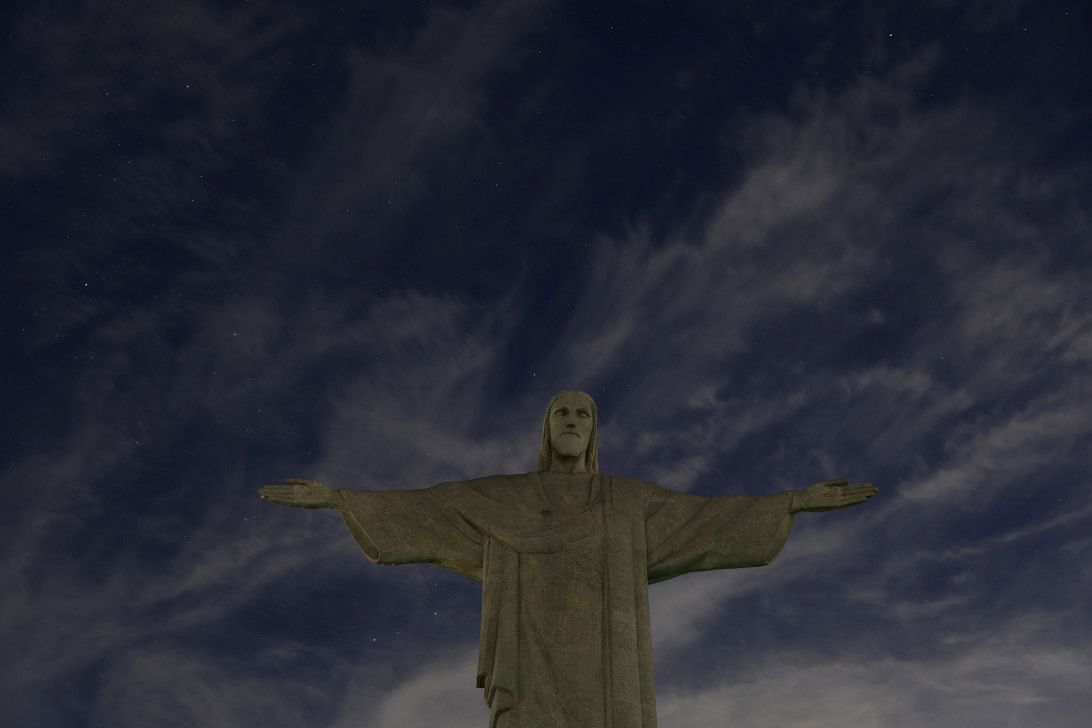 In an act of solidarity with Vinicius Jr., the lights on Rio de Janeiro's famed monument of Christ the Redeemer were turned down for one hour on Monday night. This came after the Brazil striker was subjected to racial slurs while playing for his team in Spain.
After a day in which the Brazilian government and the rest of the football community came together to denounce the racial remarks that were directed at a Real Madrid player during a Spanish league match on Sunday, the lights were turned off at 1800 local time to bring an end to the day.
The deed was carried out by the Archdiocesan Sanctuary, which is in charge of managing the monument, in conjunction with the Brazilian Football Association and the Observatory of Racial Discrimination in Football.
"The Christ the Redeemer Archdiocesan Sanctuary repudiates the racist attacks suffered by the Brazilian player Vinicius Junior," the body said in an Instagram post. "The Christ the Redeemer Archdiocesan Sanctuary repudiates the racist attacks."
"The lighting of the monument will be switched off as a symbol of the collective fight against racism and in solidarity with the player and all those who suffer prejudice around the world," said the person in charge of the decision.
Earlier on Monday, the government of Brazil issued a demand to the authorities in Spain and in sports to prosecute those guilty for the "racist attacks" on the player, and Gianni Infantino, the president of FIFA, voiced his support with the Brazilian government.
Vinicius Jr. has received endorsements from a number of well-known athletes, including Kylian Mbappe, Rio Ferdinand, and Formula One driver Lewis Hamilton, amongst others.
After some time had passed, the Brazil international player, who is 22 years old, showed his appreciation on Twitter for the support he had gotten by posting a photo of a statue that was silhouetted against the moon.
"Dark and commanding in appearance. Just now, Christ the Redeemer appeared to be like this. An gesture of solidarity that left an impression on me. But more than anything else, I hope to be a source of motivation and illumination for our fight," he added.
The director of the Spanish Football Federation, Luis Rubiales, acknowledged that there was a significant issue with racism in the sport played in the nation, stating that "press releases don't work anymore."