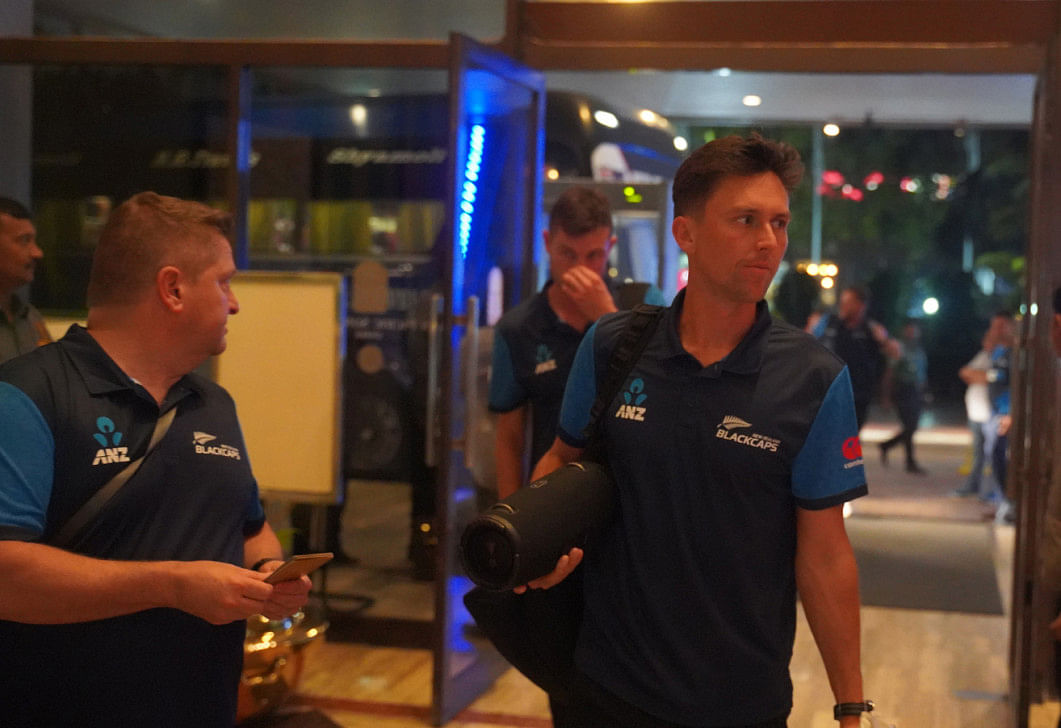 Arriving in Bangladesh yesterday, the New Zealand squad will play their first practice session at the Sher-e-Bangla National Stadium in Mirpur today. The three-match ODI series between the two teams is scheduled to start on September 21.
In the meanwhile, Monday will be the first practice session for Bangladesh in the series. On Saturday, the Tigers arrived back from the Asia Cup.
Bangladesh's captain Shakib Al Hasan will not be available for the series against New Zealand; Liton Das will captain the team instead.
The ODI series, which starts in India on October 5 and runs for only a few days, should provide the team management a chance to evaluate the squad and decide on lineups before the major tournament. Liton, the interim captain, would really want to have some experience before the World Cup.
The two seasoned players who have returned to the team, Mahmudullah Riyad and former ODI captain Tamim Iqbal, will be closely watched. After a protracted absence, both veterans will return to the fold.
After bouncing back from a back injury, Tamim was expected to start the New Zealand series, and Riyad, who didn't play in the home series against England in March, will have one last chance to prove he deserves a spot in the lower middle order after Afif and Shamim Hossain didn't perform well in that capacity during the Asia Cup.
Although they lack the hitters who will be playing in the World Cup, New Zealand, captained by right-arm quick Lockie Ferguson, has a veteran speed attack in Trent Boult.
Both Boult and Ferguson should provide plenty of a challenge for the Tigers as they try to work out their combinations, particularly with regard to finding backup openers and a viable lower middle-order batsman in front of the World Cup.