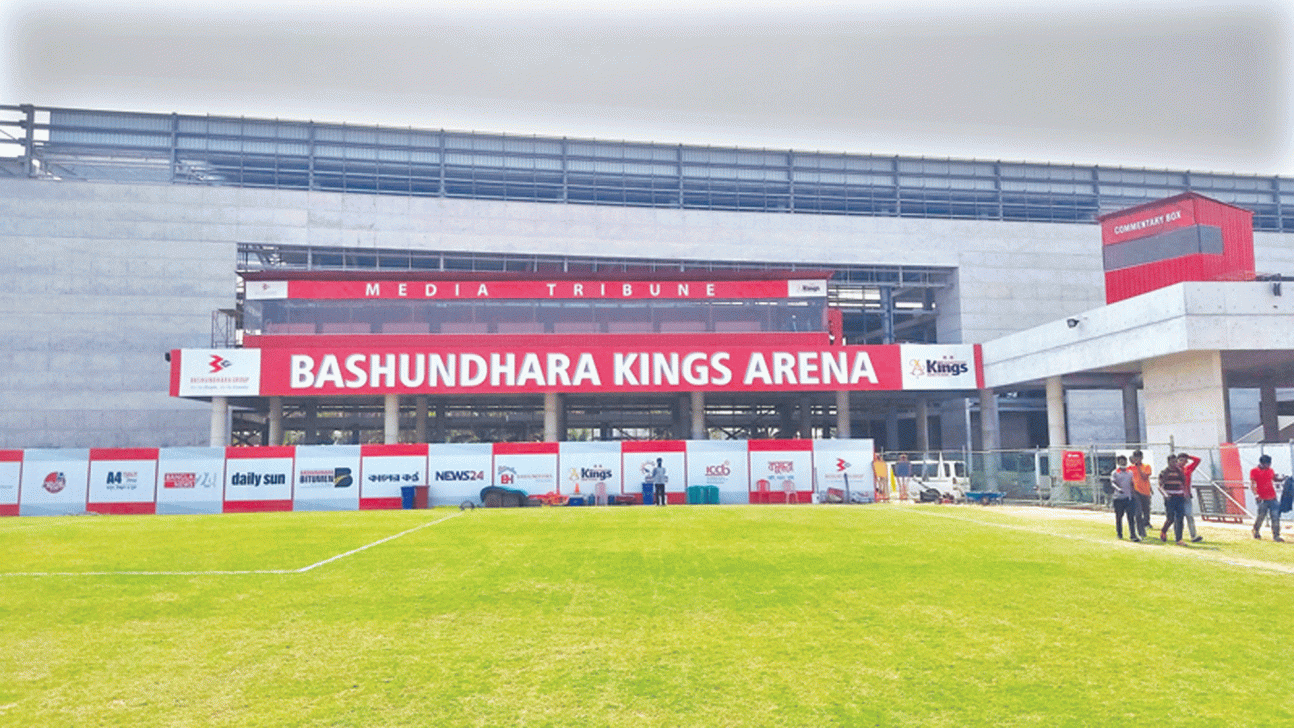 Yesterday, the Bangladesh Football Federation stated that the national team will play two FIFA friendly games against Afghanistan on September 4 and 7. These games will help the team get ready for the World Cup pre-qualifiers against Maldives in October.
The neighborhood group in charge of the game, on the other hand, isn't sure where to hold it.
At the moment, only the Sylhet District Stadium is ready to host foreign games, but the BFF's National Teams Committee is looking into other places to host Afghanistan.

Bashundhara At the last meeting, some of the other places that could be used were the Kings Arena in Dhaka and the MA Aziz Stadium in Chattogram. Kings Arena is looking to get approval from AFC to play their AFC Cup games, while MA Aziz Stadium hasn't held any foreign team games since 2019.
MA Aziz Stadium hasn't been inspected yet, so Bashundhara Kings Arena looks like the most likely place to play Afghanistan, as long as the AFC and FIFA agree to it.
On July 27, a three-person AFC marketing team checked out the venue and made some suggestions that must be carried out by August 30 if the Bangladesh Premier League champions Kings want to host their home games during the group stage of the AFC Cup from September 17 to December 14.
If the Kings don't make it past the AFC Champions playoffs, they will go straight to the group stage of the AFC Cup.
"The AFC marketing team checked the field, the transmission facilities, the safety and security, and the safety and security. The club's media and marketing manager, Ahmed Shaeek, told The Daily Star, "They gave us some observations and asked us to send the development of those observations between August 20 and 30."
"Cameras that are going to be used for broadcasting need to be set up on stands. "There should be chairs in the stands and some changes in the doping room, the room for the match commissioner, and the locker rooms," Shaeek said. "The area where the players enter and leave must be locked down so that spectators can't touch the players."
"Installing 7,000 to 10,000 chairs in this amount of time is a bit difficult, but all the other standards can be met. "We are doing everything we can to get the AFC Cup games here," Shaeek said.
Imran Hossain Tushar, the general secretary of the BFF, said that they haven't made a final choice about the place yet, but they would like to meet Afghanistan at Kings Arena if they can get permission before August 28.