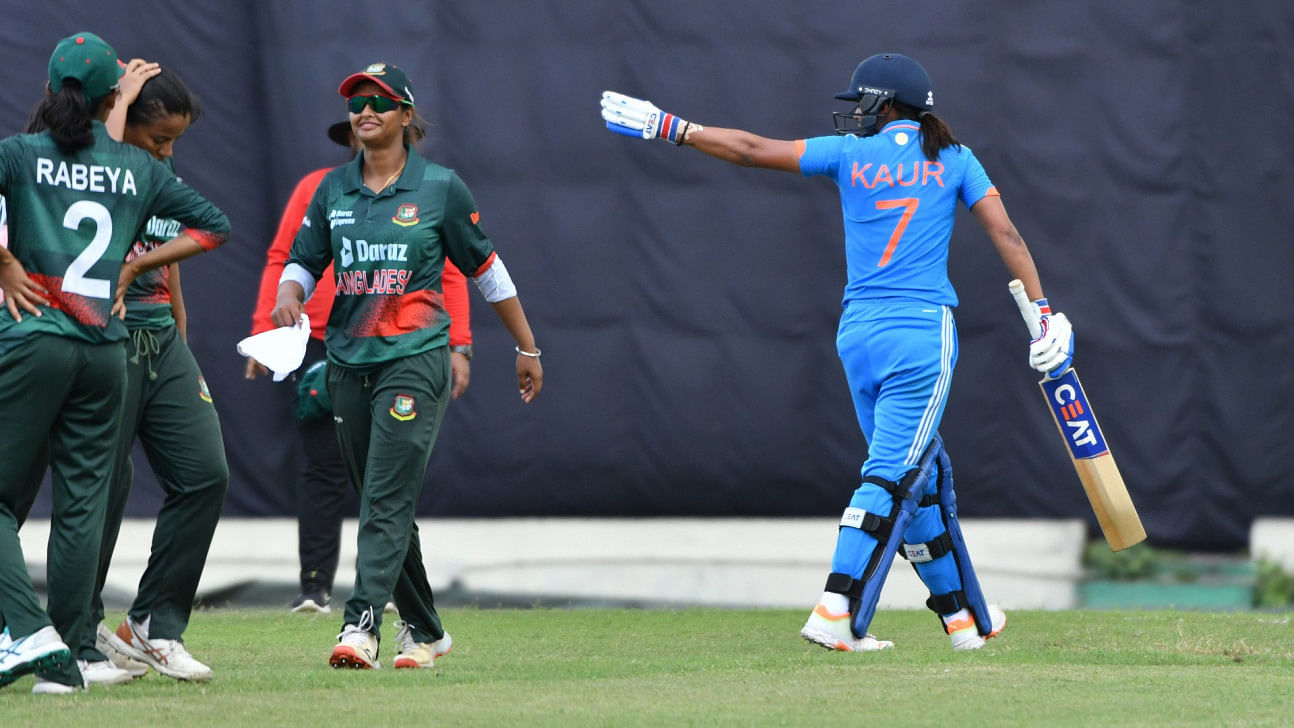 Harmanpreet Kaur, who was playing for India in the one-day international match that decided the series between Bangladesh and India and took place in Mirpur yesterday, seemed to buckle under the strain of the high-stakes competition.
The match finished in a thrilling tie.
After the captain of India refused to accept a judgment made by the umpires that went against her, she caused a commotion on the field.
Yastika Bhatiwa, the stumper-batter for India, was displeased with the leg-before judgment that resulted in her removal prior to the dismissal of Kaur. India was attempting to score 226. Almost immediately after that, she attempted to dispute with the umpire, maybe implying that there may have been a problem with the height and angle of the ball; this, despite the fact that Sultana Khatun's delivery had hit in line with the stumps.
When it came to Kaur, who was also dismissed by a leg-before delivery, the India skipper was extremely enraged after being dismissed, and she then proceeded to strike the stumps with the bat before pointing her finger at the two on-field umpires. In addition, as she was leaving the field, Kaur gave a thumbs-up signaling to the crowd and performed the motion that is often known as the "pay me" gesture, which is signaled by continuously stroking one's thumb over the tips of one's index finger and middle finger.
Following the conclusion of the match, Kaur said, "I think a lot of learning for us from the game." Even putting the cricket to the side for a while, the level of umpiring that was taking on left us really startled. When we return to Bangladesh, we will make it a point to schedule matches in which we are required to interact with officials of this kind, and we will get ourselves ready for such matches appropriately.
She repeated what she said previously by saying, "… as I mentioned earlier, some pathetic umpiring was done, and we are really disappointed about some decisions given by the umpires,"