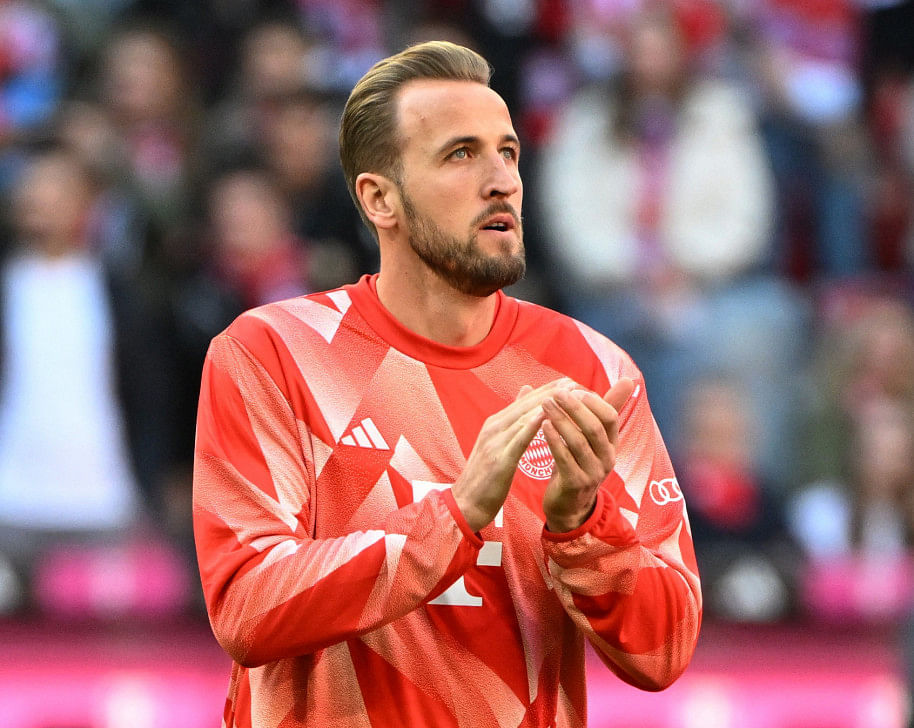 When Harry Kane scored a hat trick against Darmstadt in the Bundesliga on Saturday, he joked that he would have to keep the match ball in his hotel room because he still hasn't found a house in Munich.
"The ball will have a nice place in my hotel room—I still need to find a home!" Kane said as he left the Allianz Arena with a ball in his hand after scoring three goals in Bayern's 8-0 win.
"It's always great for a striker to score a hat-trick," the England captain said. Since joining Bayern earlier this year, he has now scored two hat-tricks in nine Bundesliga games.

Kane's second goal truly stands out. The England attacker lobbed Darmstadt goalie Marcel Schuhen from inside his own half after Bayern caught Darmstadt off guard during the transition.
"That's the first time I've scored one like that." I always check to see where the keeper is. "When I looked up, I saw that the goalie was off his line," he said.
"I've tried it a few times in my career, and it was nice to see this one dip under the crossbar."
Kane also said it was great to play with Manuel Neuer for the first time after the experienced Bayern custodian finally came back from missing almost a year with a broken leg.
"Manu is one of the greatest goalkeepers ever." I'm sure he was thrilled to be back. His attitude is very important to our team, and he's a great player. He'll be happy, even though the second half didn't give him much to do, he said.
Now, Kane and Bayern are focused on a cup game against Saarbruecken this coming Wednesday. Next weekend, they will play Borussia Dortmund in a top-of-the-table match.
"I'm looking forward to the game against Dortmund." "When I was in England, it was always a big game to watch," the former Tottenham scorer said.
"We have momentum at the moment, and if we can get three points there it will be a big statement going into the rest of the season," he said.
After their win on Saturday night, Bayern moved to the top of the table. On Sunday, both Dortmund and Bayer Leverkusen, who had been in first place, are scheduled to play.