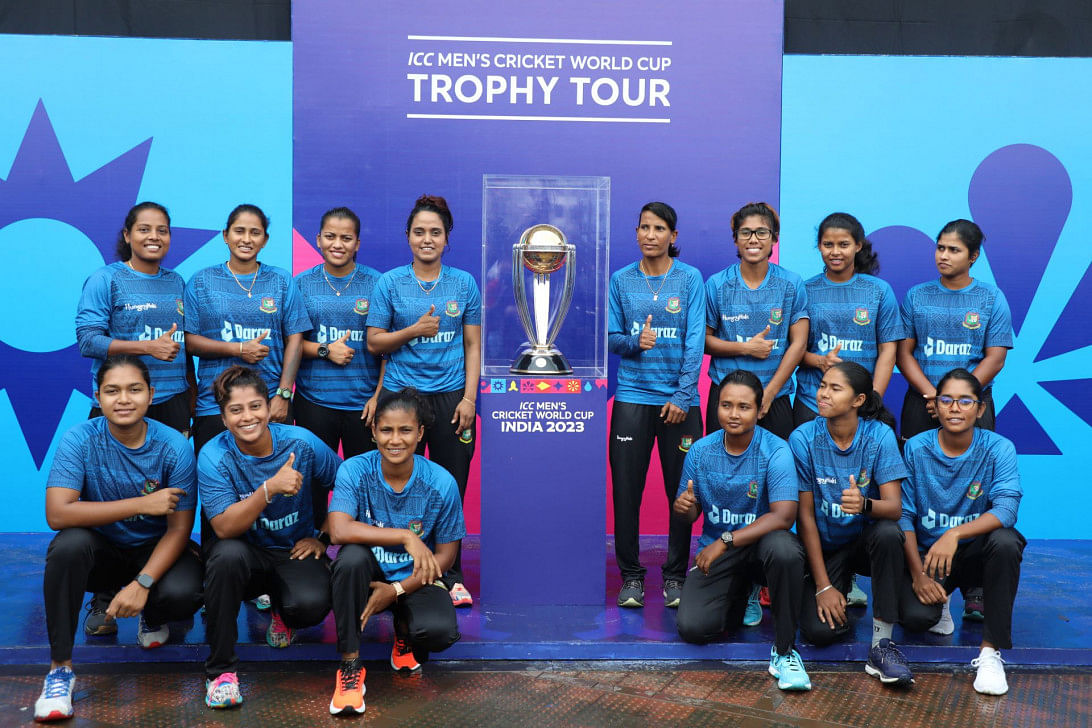 Nigar Sultana Joty, the leader of the Bangladesh women's team, is optimistic about the hopes of the Bangladesh men's team at the upcoming ICC ODI World Cup, which will start on October 5 in India.
Joty told reporters that she had high hopes after her team took pictures with the ICC Cricket World Cup 2023 trophy at the Sher-e-Bangla National Stadium (SBNS) in Mirpur, Bangladesh, on the second day of its tour of Bangladesh.
"As a player, Bangladesh has a lot of hopes, and so does the rest of the country. From this point of view, I think we have our best team, with both older and younger players in good shape. We are also good at this type of game. So, of course, we expect the best from them," Joty said.
The wicketkeeper-batsman was also happy to have the chance to take some pictures with the World Cup prize.
"It's great to be here with the whole group. I think it has given them a push. I've never even seen the World Cup prize up close, so I'm grateful to the BCB and the women's wing for giving us this chance."