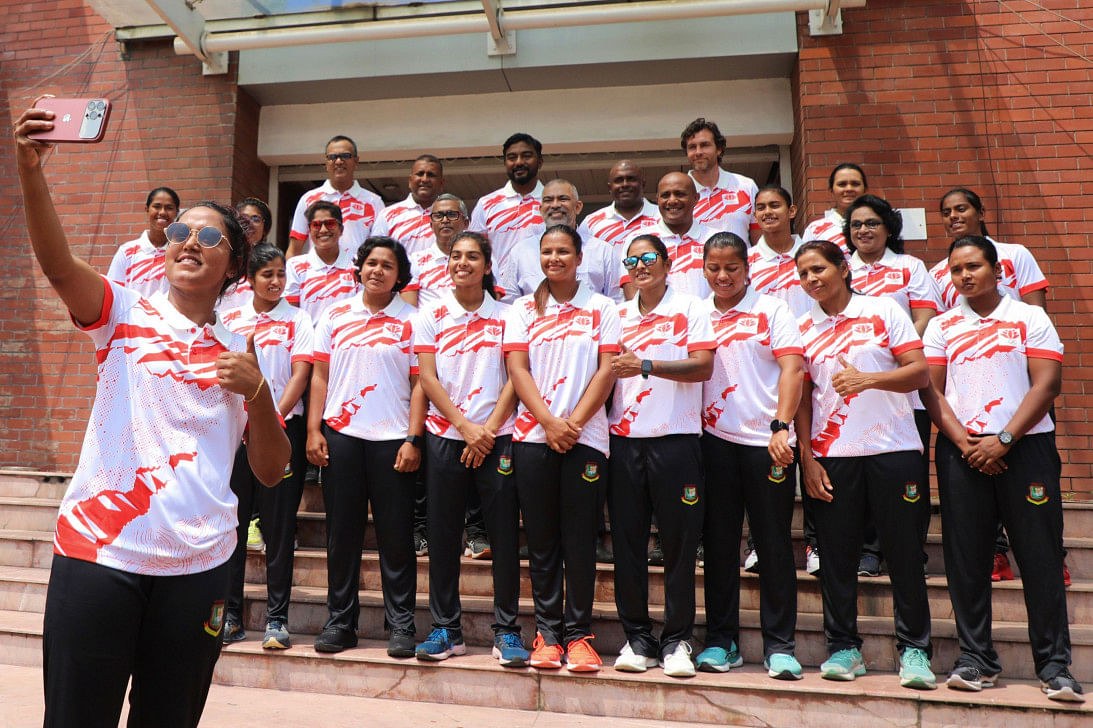 Following a training in Sylhet where fitness—rather than just skills—was a top priority, the Bangladesh women's cricket team set off for the Asian Games on Sunday night. The squad, which is among the top-ranked ICC T20I teams, departed for Hangzhou, China, and will begin play in the quarterfinals.
According to Captain Nigar Sultana Joty, the crew as a whole was happy with the job completed at the camp.
The way we prepare matters to the team. I would say that throughout the last month, we have worked really hard, and in the next days, we will see the fruits of our labor. Right now, the new faces aren't all that new. They played the India series and were well-versed in the game. Because they are competent, they are here. We want to perform well as a team, and we're in terrific condition," Joty said to the press yesterday in Mirpur.
The Tigresses have placed second in the last two Asian Games, and Joty believes that taking home a gold medal would be a very different experience than taking home a trophy. Joty was hoping for the right outcome since she would be competing in the Asian Games for the first time.
"I think there's a significant distinction between taking home a medal and a trophy. In contrast to receiving a trophy, I thought that winning the gold medal in the 2019 South Asian Games brought a different level of satisfaction. I think that everyone wants the greatest outcome possible for Bangladesh. There are expectations, and bringing gold would be a significant accomplishment," she said.
On September 22, the Bangladeshi squad would play their first matchup against quarterfinal opponents, who would be decided by a draw after the first round of group stage matches. In addition to Sri Lanka, India, Pakistan, and other teams were also seeded straight into the quarterfinals.