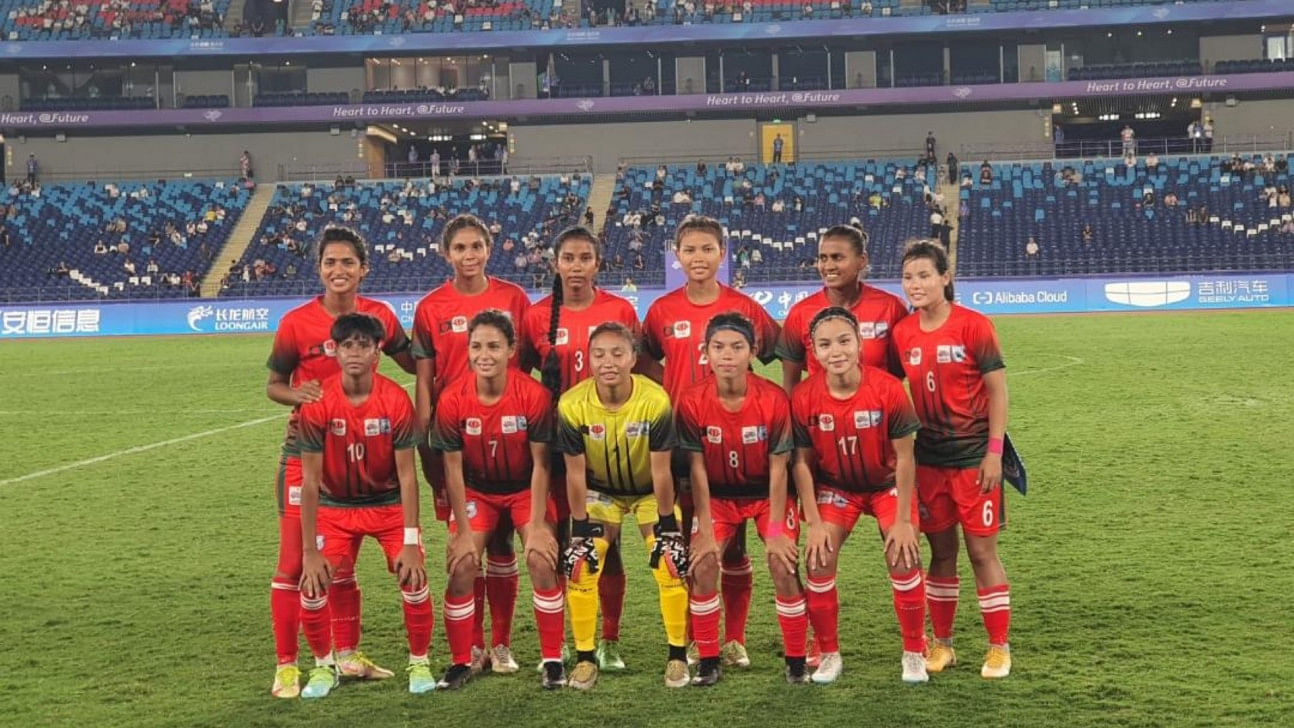 It would appear that the gap in women's football ability between Bangladesh and Japan – one of the best in Asia as well as the world – has not decreased over the past few years, as the women in red and green were given an 8-0 thrashing by the former world champions in their first match of the Asian Games, which took place today at the Wenzhou Olympic Sports Centre.
During the 2019 AFC Women's Championship, which took place in Thailand, the under-16 women's squad from Bangladesh was defeated by their Japanese opponents by a score of 9-0. On that squad, players such as Monica Chakma, Maria Manda, Rupna Chakma, Shamsunnahar, and Tahura Khatun had previously participated. Yesterday was the first time that the Bangladesh senior squad faced off against the Japanese senior team, and all of those guys were a member of the Bangladesh senior team.
Japan maintained their lead throughout the match, scoring four goals, two of which came in each half. China Remina, Tanikawa Momoko, and Sakakibara Kotona scored two goals each for the team that won the world championship in 2011. Shikoshi Yuzuho and Hijikata Maya each scored one goal for the team that won the world championship in 2011.

"We have thoroughly grasped the distinction that exists between the two sides, and we witnessed firsthand how straightforward it was to err and be disciplined for doing so." In point of fact, we were defeated by Japan's third player, who was sprinting in the attacking half. "Even though our players were keeping a close eye on the ball, they were unable to properly mark the third player running," the coach of Bangladesh's team, Saiful Bari Titu, stated after the game.
"The girls played such a match for the first time, and it was their biggest challenge even though a lot of World Cup players from Japan did not play in this match," Titu said. "The match was the first time the girls played such a match." "However, sometimes the girls tried to resist, and they exchanged the ball among themselves, but that was not good enough against a team like Japan."
"Japanese players were very quick and physically fit," the seasoned coach said, "whereas our girls have the mental toughness to do well but they are behind physically, technically, and tactically."
When asked whether it was a reality check for Bangladesh after winning the SAFF Championship the previous year, Titu responded by saying, "Bangladesh beat India once, drew once, and beat Nepal once in the SAFF Championships." Therefore, it served as a wake-up call for India and Nepal. The reality check that we provide is what separates a small team from a top-level team.